MEET THE TEAM | CLEARANCE STORE: YVONNE

1. How long have you been working for Fella Hamilton, and what has been your role in the company?
I have been working for Fella Hamilton for 5 ½ years and I manage the day-to-day of the Clearance store. I'm very pleased to be able to work for such a wonderful family business. My role at work involves different duties; organising Mail Order orders for our factory, processing markdowns, and changing and styling floor stock which is very rewarding for me to make the store look its best at all times.
I also finalise the end-of-day and put the rosters through each week. I make sure the shop is clean and ready for the next day.
2. When did the new Moorabbin VIC Clearance Store open?
The new store at 300 Chesterville Road, Moorabbin opened in December 2020.
3. Where was the old Clearance store?
The old Clearance store was situated at East Bentleigh, which was in a small shopping strip.

4. WHAT IS GREAT ABOUT THIS NEW CLEARANCE STORE?
The Clearance store is just three doors away from our Head Office in Victoria so I'm close to the factory which makes it practical. The building's overall size is bigger and has lots of space and light. We can easily display our range throughout the shop which is so much better now. There is also good parking on the side and front.
5. HOW HAVE YOUR CUSTOMERS RESPONDED TO THE NEW STORE?
Most of our ladies have been thrilled at how beautiful the store looks and the way it's designed. It does not look like a Clearance Outlet they tell me it looks fabulous! Our service to our ladies is very important and we give 100% of our best choice and advice when choosing any outfit. It's always nice to receive compliments from our lovely customers.
6. WITH THE NEW LARGER BUILDING WITH MORE SPACE, WHAT ELSE DO YOU RUN FROM THERE?
We have our Fella Healthwear section in one part of our store that we sell to our customers in need for their duty of work. Also, in the back of the building is a warehouse space and part of this has been converted into a photography studio for our lovely models that model our styles according to the season. It has been a great space for this.
7. WITH FELLA HEALTHWEAR GARMENTS SHOWCASED AT THE BACK OF THE CLEARANCE STORE – WHAT HAS BEEN YOUR CUSTOMER'S REACTION TO THE FELLA HEALTHWEAR GARMENTS?
The customers who have entered our store have been so thrilled to see the wide range of Fella Healthwear and also the fact that it's made in Australia is fantastic.
We have had many nurses, doctors and dentists that have been very pleased with the range and styles available.
On the other hand, funnily enough, customers who are shopping for various things in the store have also become interested in buying the Healthwear pants as they are a comfortable style and a reasonable price. A few customers have also commented that the tops are lovely too and they can use it to cover up when they are working in the garden, which I thought is a very good idea.
8. SINCE YOU'VE ALSO BEEN BUSY WITH CHARITY DONATIONS, WHAT HAS BEEN YOUR INVOLVEMENT WITH THIS PROCESS?
I've been busy putting together garments recently for two different charities - Fitted for Work and Rotary - which is always a good cause for us. Within the two charities I've selected a range of styles that will be worn by the individuals. We have donated, skirts, pants, jeans, tops, blouses, jackets and leisurewear.
9. HOW DOES HAVING THE LARGE CLEARANCE STORE BUILDING HELP TO FULFILL CHARITY DONATIONS?
With all our different styles through the seasons that we put together in the store, sometimes we are left with numerous small or very large sizes, so we think of ways to donate these clothes to charities.
10. WHAT HAS BEEN YOUR BIGGEST CHALLENGE SO FAR WITH THE NEW STORE AND WITH THE COVID-19 PANDEMIC?
The lockdowns have been the biggest challenge for us. With stores now reopening, our ladies are happy that they can come in again, see our range and try things on. We have a chat about anything, so it's nice for them to come in again through this pandemic.
I enjoy pleasing my customers, always with a big smile, and I need to trust in my personal advice so they can choose the right outfits. Despite the challenges, it's always rewarding for the customer and myself when they walk out feeling so happy.
11. With the Melbourne stores finally reopening last week, what would you now like to achieve in this store moving forward into 2022?
With the stores finally re-opening, I'm hoping we can reach out to a larger scale of shoppers coming in to the Clearance store. With doing more sales promotions, we can sell our beautiful range of clothes at reasonable prices to move the stock.
12. THE FELLA HAMILTON CLEARANCE SALE STARTS MONDAY, WHAT CAN CUSTOMERS EXPECT TO FIND IN THE SALE?
We have a wide range of styles available in our store, beautiful 100% cotton blouses, a range of linen pants, slacks to suit the right lady, tops and a variety of t-shirts in various sizes and colours.
A range of winter stock including the nicest 100% down jackets that are light and can be great if travelling again - it can be rolled up in a bag - limited sizes left, so don't miss out for a great buy!!
I hope I can assist our ladies with our lovely range. We have lots of great bargains in the store, and especially with Christmas around the corner, it's a great time to shop.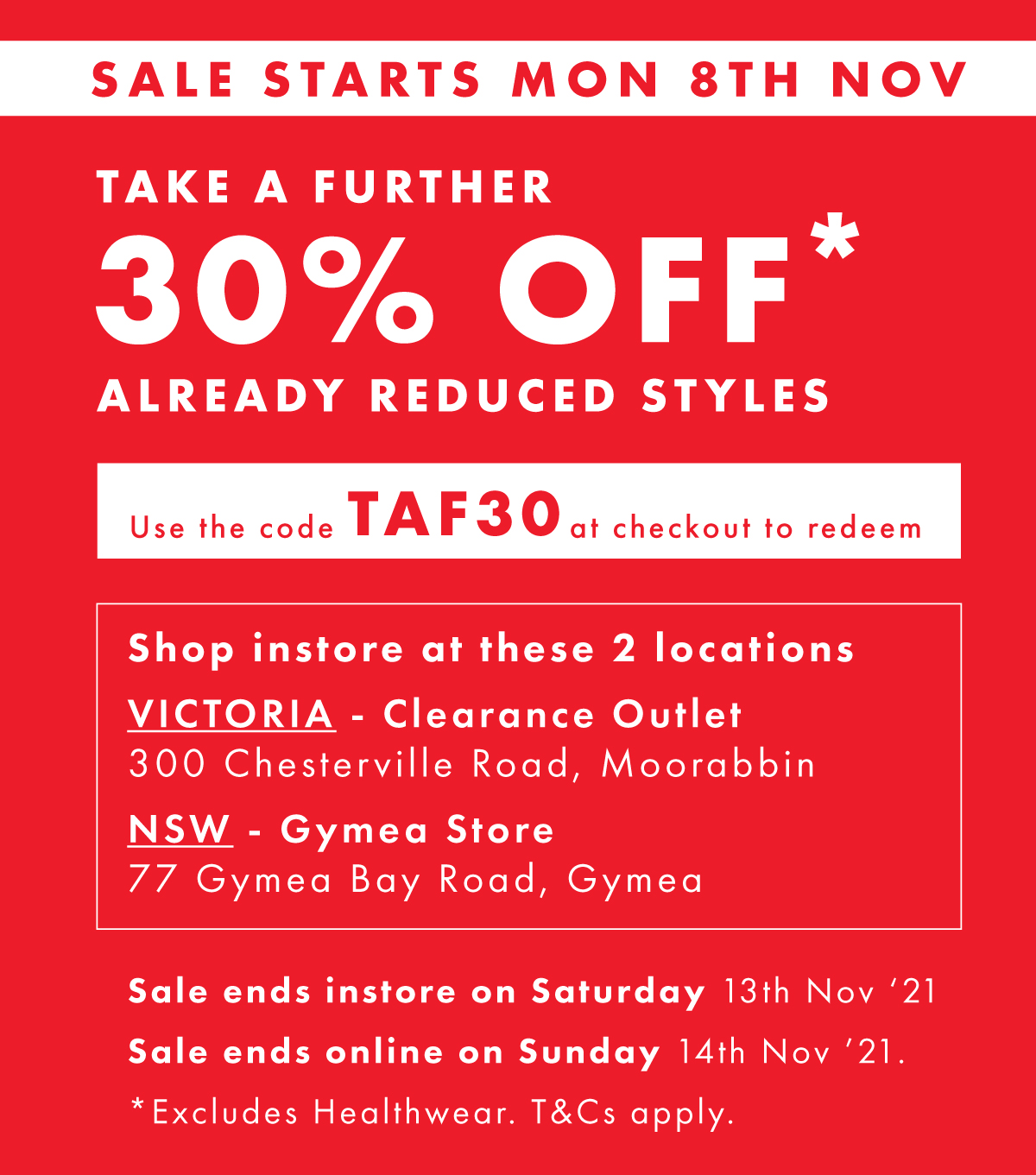 Back to Meet the Team