Cottesloe store Perth | Meet Joyce

Q1. WHERE IS THE COTTESLOE STORE LOCATED AND HOW FAR IS IT FROM PERTH CENTRE?
Cottesloe store is located on Napoleon Street at the entrance of Napoleon Close Arcade and we are 11kms from Perth. Cottesloe is located roughly halfway between Perth and the port of Fremantle. Napoleon Street is the shopping heart of Cottesloe in a relaxed village setting with high end and trendy boutiques, coffee shops & cafes.
Q2. HOW WOULD YOU DESCRIBE THE SUBURB OF COTTESLOE?
Cottesloe is an iconic beach-side suburb, only a 5-minute drive to the famous Cottesloe Beach and the Indiana Tea Rooms. It is famous for its swimming, surfing, Indian Ocean sunsets and its annual Sculptures by The Sea. Cottesloe also has majestic Norfolk Pines across the foreshore's terraced lawns on the beachfront.
Q3. WHEN DID THE COTTESLOE STORE OPEN?
The store was opened on December 4th, 2021.

Q4. HOW HAS THE NEW STORE BEEN RECEIVED BY THE LOCALS?
Fella Hamilton Cottesloe has been extremely well received, especially by the more mature-aged ladies - there has been a huge gap in the market to suit these ladies since Black Pepper closed nearly two years ago. Fella Hamilton caters for similar aged ladies to Black Pepper, especially since other fashion stores in the street cater mostly for a younger market.
Q5. WHAT DO YOUR CUSTOMERS LOVE MOST ABOUT THE NEW STORE?
Our customers love the vibrant colours, easy-to-wear designs and especially our Australian made styles. We have had a huge response by all the Fella Hamilton customers that have been waiting for a store in Western Australia to open, and they have been so excited to come into the store to purchase instead of having to shop online.
Q6. WERE YOU INVOLVED IN THE OPENING OF THE NEW STORE & IF SO, WERE THERE ANY CHALLENGES?
Yes, I started with Fella Hamilton on the 30th November, and Lori, the Store Manager from Sandy Bay in Tasmania flew over and worked around the clock to train and guide me through the store opening. With the fantastic help and creativity of Lori and staff member Yvonne, we achieved set-up to open in 5 days. Our store was transformed from a building site to a beautiful store, and I was absolutely amazed at how it all came together so rapidly.
Q7. AS THE STORE MANAGER, WHAT HAVE YOU ENJOYED THE MOST ABOUT THE OPENING OF A NEW STORE?
I am proud to be the Manager of the new flagship store in W.A. and being able to meet and greet existing Fella Hamilton customers who usually have to purchase online. In addition, I have three lovely ladies in my team who all have a wealth of retail experience in order to provide the best customer experience for our customers.
Q8. WHAT WAS YOUR PAST WORKING EXPERIENCE AND WHAT EXPERIENCE DO YOU BRING TO THE FELLA HAMILTON COMPANY?
I first started working in retail fashion at Kings Park Fashions in 2012 and also worked as a Store Manager at Noni -B. More recently, I was the Store Manager at Black Pepper which was also located in Napoleon Street Cottesloe for 4 years - which I opened in January 2016 and it closed in March 2020 along with other W.A. branches due to COVID. I have been able to welcome Black Pepper customers and have introduced them to the Fella Hamilton brand - they are really enjoying the new shopping experience.
Q9. WHAT DO YOU HOPE TO ACHIEVE IN 2022?
I want to actively network the surrounding areas to promote and grow the Fella Hamilton brand. I am also taking bookings for personalised styling sessions with our ladies, and I'm looking to book outside Fashion Parades for each season!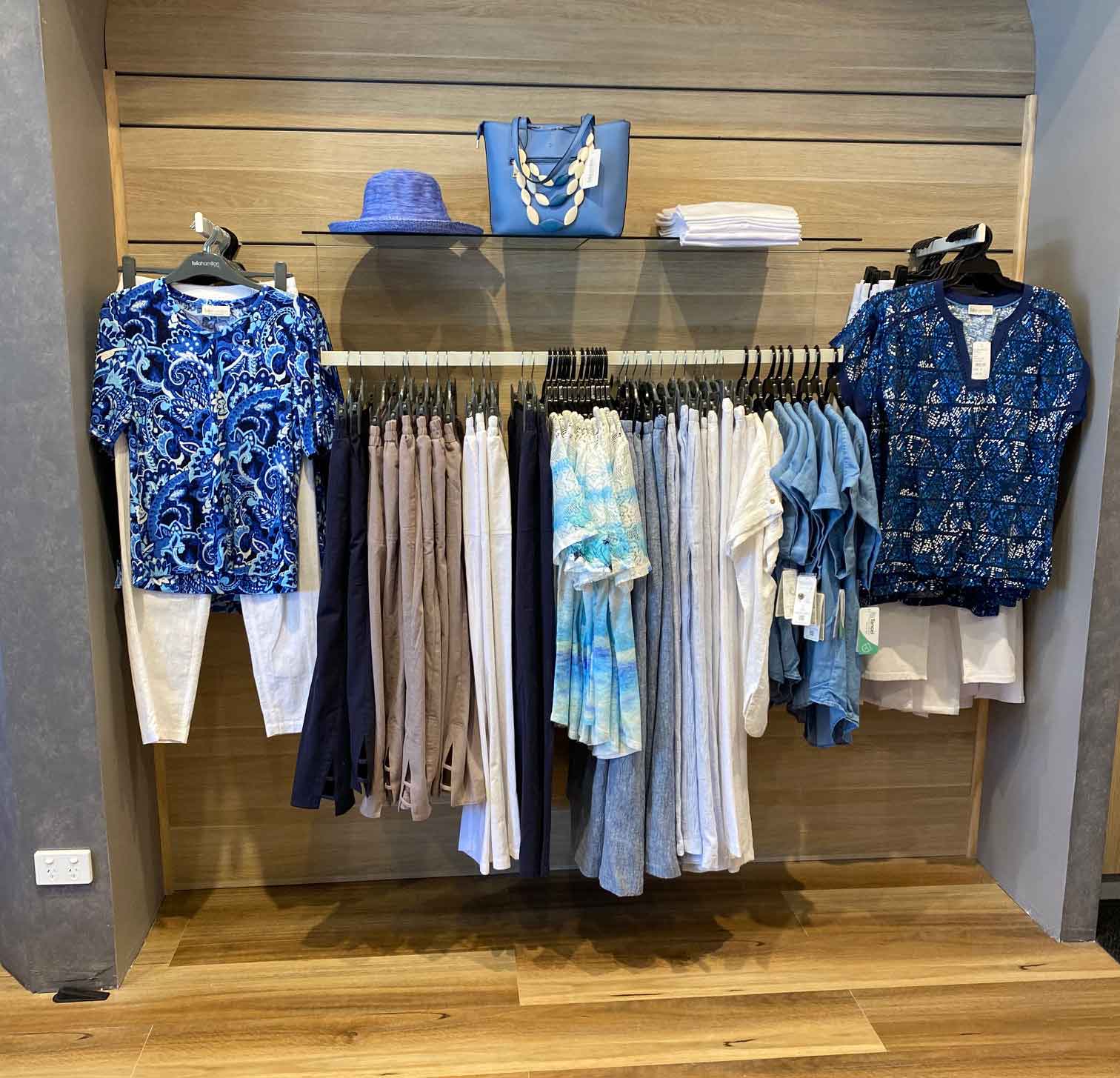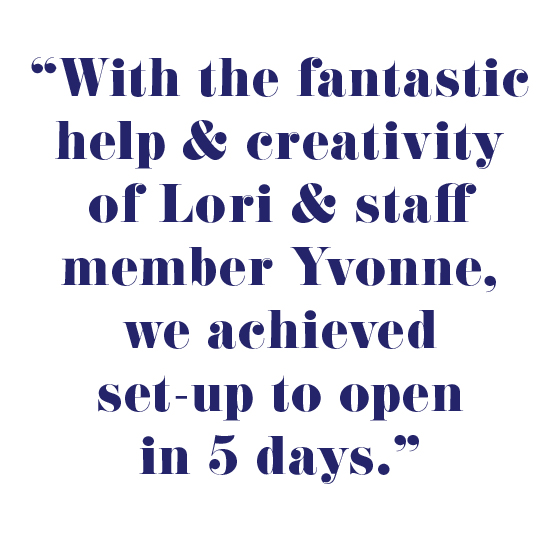 Back to Meet the Team