MEET THE TEAM | E-COMMERCE COORDINATOR ISABEL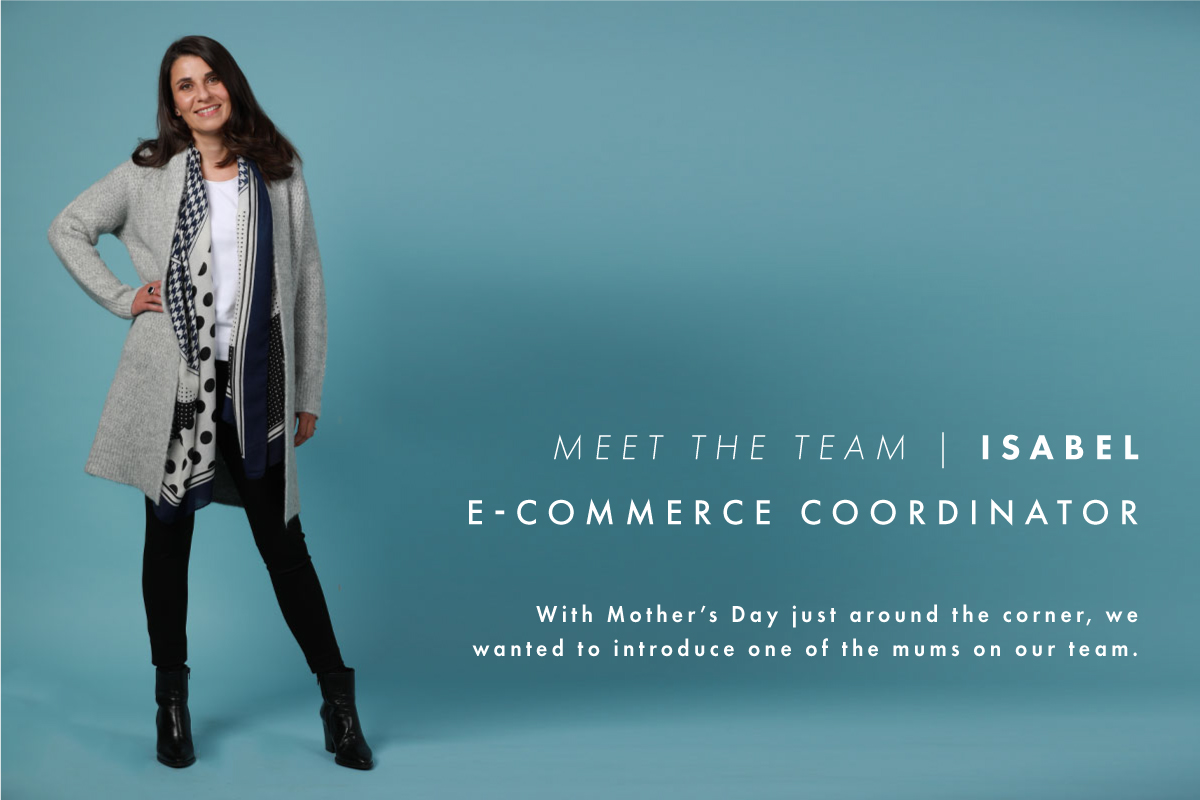 Q1: How long have you been part of the Fella Hamilton team?
I started at Fella Hamilton last year in July. I knew that it was a special place to be as it was after the covid pandemic had hit and the Fella Hamilton team were all hard at work developing Fella Healthwear which included PPE for health professionals and reusable cloth face masks. The team were completely dedicated to meeting the demands of these challenging times. Despite all of the changes within the business, the staff were so friendly and supportive to newcomers like myself.
Q2: What's your role here at Fella Hamilton?
I am the E-commerce Coordinator at Fella Hamilton and my main role involves managing the website to make sure it is up to date. I'm also part of the Marketing department so also get involved in marketing plans and new initiatives to help promote the wonderful Fella Hamilton brand. I work beside talented Graphic Designers who produce all the images and videos you view online and instore, so together it is a very fast-paced and exciting team to be a part of.
Q3: You're a mum – how many kids do you have and how old are they?
I have two daughters. One is 5 years old and the other one is turning 7 next week. It feels like only yesterday that they were born, and now that they are both at school, time is flying by very quickly.
Q4: How will you be celebrating this Mother's Day?
I've always spent Mother's Day with my mother, my sister and our families and this year will be the same. We haven't planned what we will do this year but no doubt it will involve lunch with great food and wine. Mother's Day is always a chance to get together and be spoilt.



Q5: And how does that differ from last year and being in lockdown?
Last year with lockdown restrictions in Melbourne I didn't travel to see my mum, but as a family we were able to drop off a gift to my mother-in-law who lives closer. Luckily, because of lockdown restrictions my mother began using Skype and so we had a chat and shared a glass of bubbles over the computer! My daughters had made several cards and had wrapped gifts for me to open on the day, and my husband cooked a great dinner for us that evening. It was still a wonderful day at home.
Q6: As a mother, what are you most grateful for?
I'm so grateful for the love and attention I receive from my daughters every day. They are still very excited to spend time with me, and are constantly telling me they love me - so I couldn't ask for more.
Q7: How did you celebrate Mother's Day with your mother when you were younger?
When I was younger, I loved making cards and wrapping presents up for my mum (just as my daughters do for me now). My father often had a bunch of flowers for my mother. I don't remember her ever being treated to breakfast in bed as she was always the one cooking for her family and not the other way around.
Q8: What would your dream Mother's Day gift be?
Of course, working and family life keeps me very busy so I would say my perfect Mother's Day gift this year would be a couple of hours at a Day Spa for a massage and some pampering!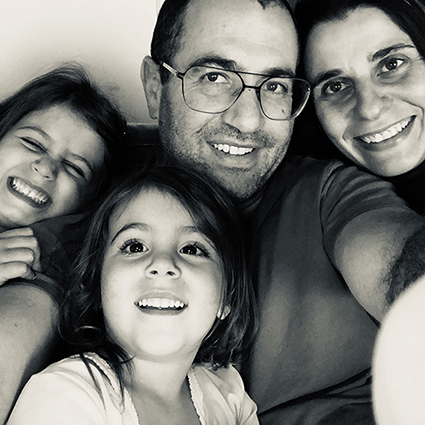 A RARE FAMILY PHOTO OF ISABEL, HER HUSBAND & DAUGHTERS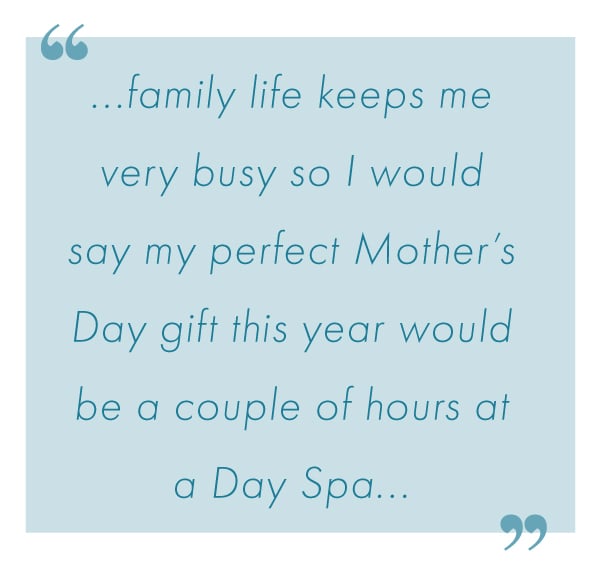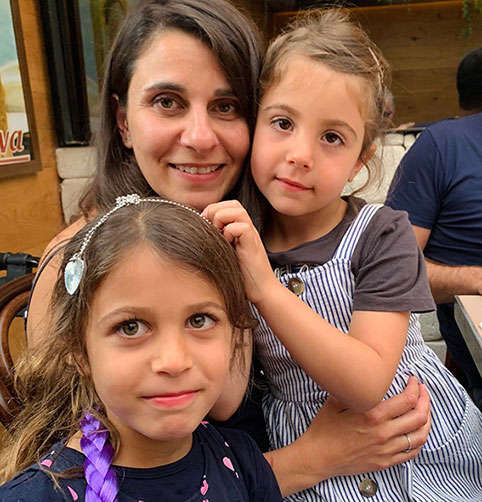 ISABEL WITH HER TWO DAUGHTERS 5 & 6 YEARS

Back to Meet the Team