MEET THE TEAM | GRAPHIC DESIGNER & PHOTOGRAPHER: CYNTHIA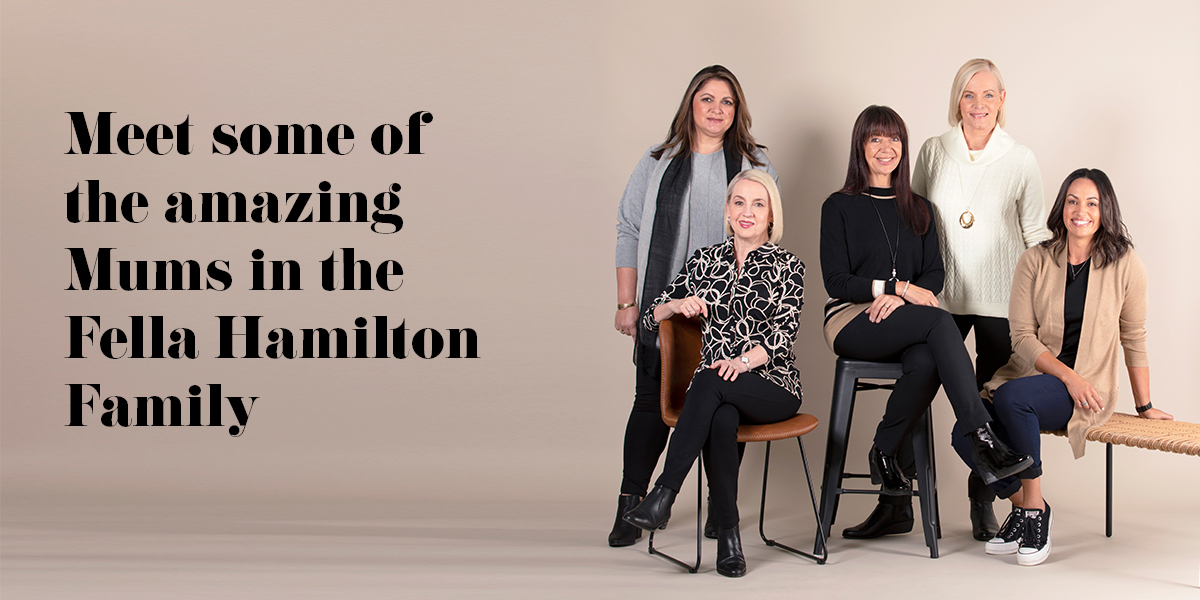 Mum of two, Cynthia is the woman who makes sure that you get to see all the Fella Hamilton fashions looking their best as our graphic designer and photographer. She balances this with being a mum to her 10 year old daughter and 6 year old son.
If you have ever picked up a catalogue, seen one of our products posted on social media or even just browsed our website you have seen Cynthia's handiwork first hand. She has been in the Fella Hamilton family for two and a half years, working within the marketing team designing our catalogues and photographing our fashion.
Cynthia loves the variety of her role at Fella Hamilton, as she gets to work on many creative projects in a fast-paced environment, which is typical of the fashion industry. "I do my best work under pressure," she says.
While adjusting to the impact of COVID-19 in our lives, Cynthia's workload hasn't really changed in the past few weeks, but it has most certainly given variety.

Cynthia is of course referring to Fella Hamilton's new range of healthcare wear, that has been designed and manufactured in Australia, keeping many Australian's in work and supporting our allied health professionals by providing low cost scrubs and gowns for purchase.
Cynthia has enjoyed the change of product focus as Fella Hamilton have now started a healthcare collection for our frontline workers
When it comes to balancing working with being a mum Cynthia offers advice for other mums to be organised. Although she does admit "which I am not, not as much as I'd like to be anyway. But I find that the more time I spend to organise myself and our lives, the more time I get to spend with my kids."
So how does Cynthia organise herself in order to maximize the amount of time she spends with her children each day, what does her usual day look like? She suggested that the running emoji would be a good representation of her day.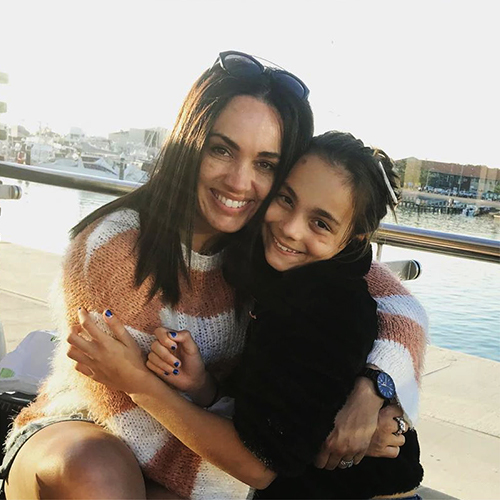 Cynthia is a proud mother of a 10 year old daughter, and 6 year old son, and is looking forward to breakfast in bed this Mother's day!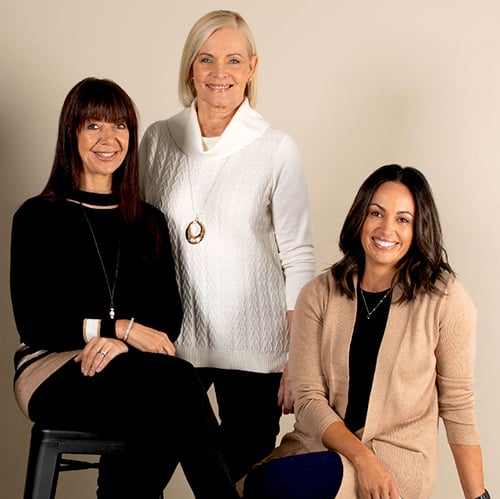 Sharon, Liz and Cynthia at our Fella Hamilton Mum's photoshoot. Cynthia having to take a seat while someone else took a photo for a change!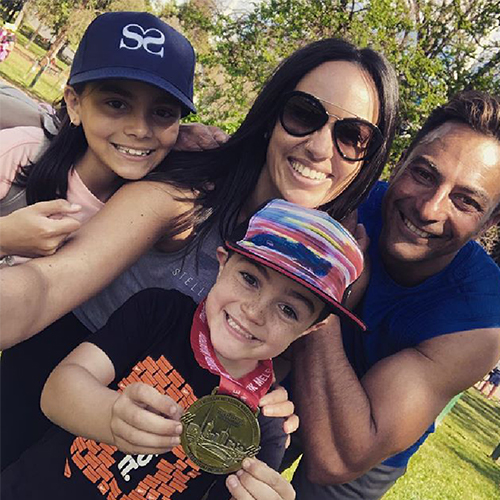 Cynthia has enjoyed slowing down and spending some extra time with her family in the past few weeks with less extra curricular and social activities.
With all this mayhem how does Cynthia balance her life as a working mother? She is still working on that but says it has become easier to find time to herself as her children get older and more independent.
Not only has COVID-19 introduced change to her work life, as a mother of two primary school aged kids, Cynthia is now one of the many parents who have been home schooling her kids and trying to work at the same time.
"It's been different, there's been so many positives come out of this. The lack of extracurricular and social activities has forced us to slow down, giving us more family time together that we normally wouldn't have."
With a very busy work and home schedule both before and during COVID-19, Cynthia is definitely looking forward to some time to herself once cafes and restaurants open, as going out is her form of relaxation.
"Definitely going out for dinner or lunch or anywhere where I get waited on and don't have to cook and clean up for everyone."
We think all mums can relate to that and would find it relaxing. Cynthia actually struggled to choose just three words to describe motherhood when we asked but eventually she described it as, "obsessive, all-consuming love."
Her own mother instilled in her a mantra from a young age that helps her keep going.

Cynthia describes her mum as "without a doubt the most supportive, loyal and definitely the strongest woman I know. If following this advice means I can be even just a little bit like her then I'm in!"
As the woman who helps shape the visual brand of Fella Hamilton and its fashion, Cynthia describes her personal style to be "generally casual or street would best describe most of my daily wardrobe."
This casual sense of style means that for her day-to-day wear she typically opts for jeans or any kind of denim. She says, "don't get me wrong, I love having the chance to dress up, but denim is definitely a go-to for me for work, dinner, shopping, home, out and about, everywhere really."
As for her favourite pieces from Fella Hamilton's own fashions, she loves the olive and mustard colours in the current season.

With Mother's Day just around the corner, how does this casual mum like to spend Mother's Day with her family? "The kids have been making me breakfast in bed which is always an interesting mix of what they think my favourite things are at the time."
It's so nice to hear of the simpler things in life giving such satisfaction. As Mother's Day is fast approaching we hope Cynthia and all the mums of the Fella Hamilton family have a very Happy Mother's Day.
SHOP CYNTHIA'S FELLA HAMILTON FAVOURITES HERE!
Back to Meet the Team