MEET THE TEAM | STATE MANAGER: BELINDA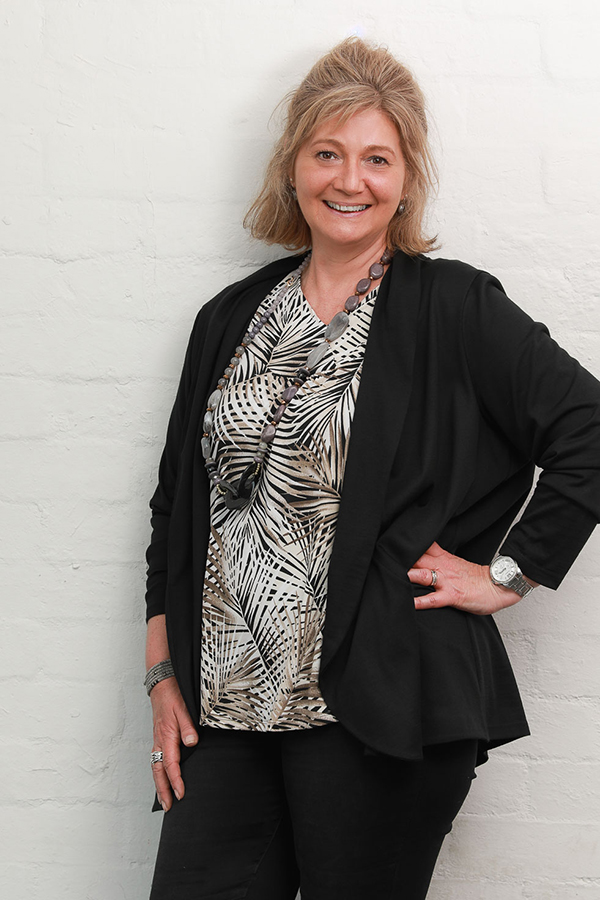 Whilst the Melbourne Metro stores have been closed, behind the scenes, amongst other things, Belinda has been overseeing some facelifts to both the Mt Eliza and Mt Waverley stores.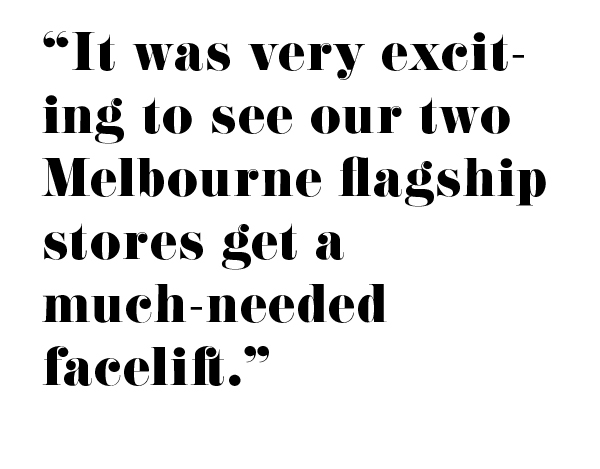 Q1. How long have you been working for Fella Hamilton and did you work in various positions before becoming State Manager?
I joined the Fella Hamilton family 2 ½ years ago in my current role. Prior to this, I had been working in the fashion industry for a while in similar positions. Over the years I have worked for a couple of large retail companies overseeing around 30 stores at times for them.
Q2. How many stores do you manage?
At the moment I manage 21 stores across Vic, Tas & SA.
Q3. Are you based out of one particular store, if so which one do you call home?
Not really, I move around a lot. My home base is our head office located in Moorabbin, Melbourne.
Q4. As State Manager for 3 States, pre-Covid, did you have to spend a lot of time on the road? How did you juggle overseeing 21 stores?
I'm definitely on the road a lot which I really enjoy. Pre-Covid I would spread myself across Melbourne stores for the majority of my time and spend 1 day a week at head office.
I really love having that one-on-one contact with the stores which has been difficult the last few months as I haven't been able to get on the road. Now that restrictions are easing, I'm so excited to be able to get out there again!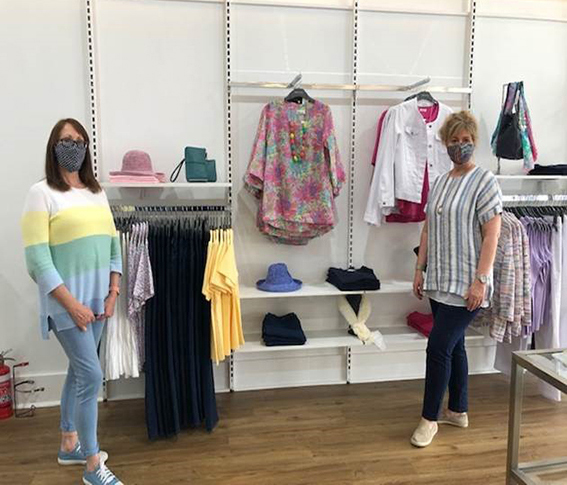 JULIA (STORE MANAGER) AND BELINDA
IN THE NEWLY RENOVATED MOUNT ELIZA STORE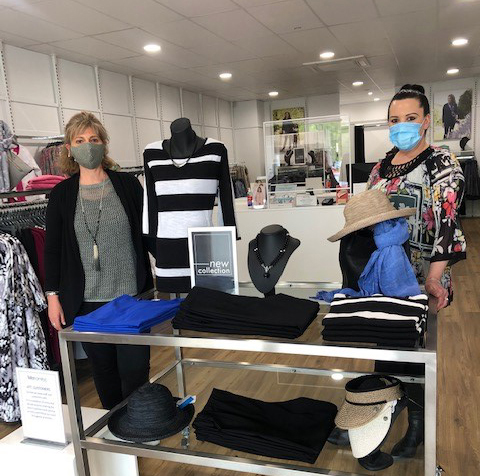 NARELLE (STORE MANAGER) AND BELINDA
IN THE NEWLY RENOVATED MOUNT WAVERLY STORE

Q5. Have you enjoyed overseeing the renovations of two of the VIC stores or has it been quite the challenge? Let us in on any renovation low & highlights!
It was very exciting to see our two Melbourne flagship stores get a much-needed facelift. As you can see from the photos it's made a huge difference and they look fantastic! It has definitely given them a new lease on life and a fresh, clean modern feel. To be able to accomplish this in such an unknown and difficult period has been a great achievement, it was challenging at times to get everything completed during Covid, but it actually all went quite smoothly.
I'm certain our lovely Fella Hamilton customers will be really impressed with the updated looks and enjoy the new stores once they come in and visit us again.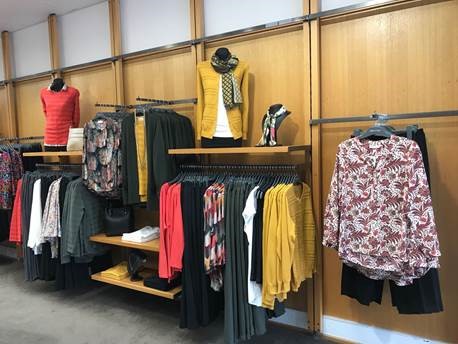 THE MOUNT WAVERLY STORE BEFORE THE RENOVATION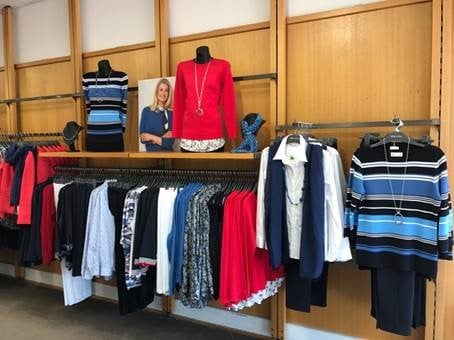 THE MOUNT WAVERLY STORE BEFORE THE RENOVATION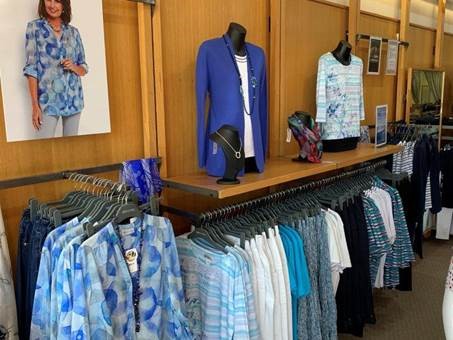 THE MOUNT ELIZA STORE BEFORE THE RENOVATION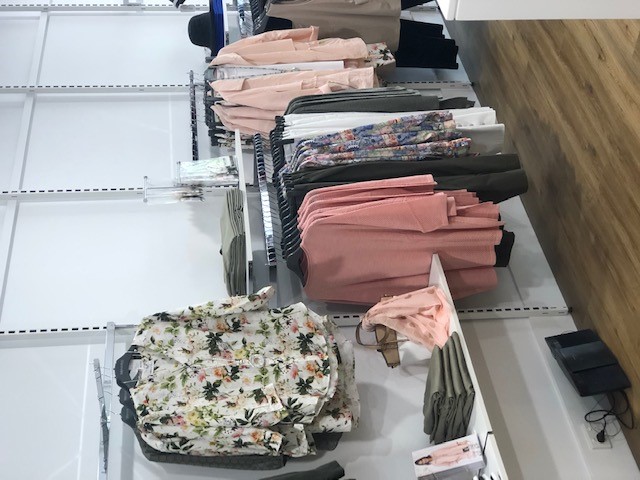 PHOTO OF OUR NEW MOUNT WAVERLY STORE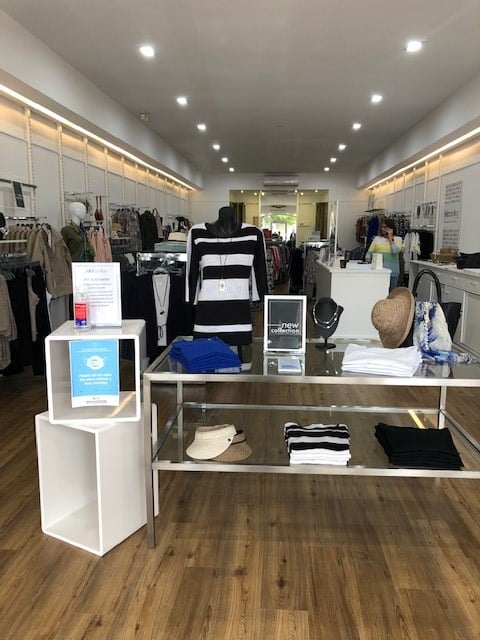 PHOTO OF OUR NEW MOUNT ELIZA STORE
Q6. Victoria especially, has been doing it tough this year, what are some of the things you have done to support your staff and connect with your clientele?
We are very lucky at Fella Hamilton as we have so many ladies who have shopped with us for a long time. This has allowed our staff to be able to form great relationships with our lovely customers, so it was only natural that they wanted to reach out and engage. We gave the stores all the tools they needed to stay in touch, so they could call to see how our customers were going. Unfortunately mental illness has played a big part in this pandemic, and our customers really appreciated and enjoyed the staff calling them. Even if it was just for a chat!
We also offered different ways for our customers to purchase if they needed a little pick-me-up – be it phone orders, or even the inventive "fellafashion to you" – after hours styling sessions in-store. For me not being out and about, I was definitely kept busy by supporting our online and mail-order departments who were run off their feet. Especially during "mask mania" when it was announced that masks would be mandatory in Melbourne we were inundated with orders. It's been really inspiring to see everyone pull together during this time. We ended up sending out over 50,000 masks!!!

Q7. What do you most enjoy about working at Fella Hamilton? What are some of the highlights?
I really love the diversity my role entails, no two days are ever the same. I also really like the personal connection we have with our customers which is very rare these days in retail. I'm so proud to work for a company that has earned the title accredited by Ethical Clothing Australia, and also supports Australian made products and makers.
From a store perspective there is nothing better than making a customer happy by dressing her from head to toe!
Q8. With Summer around the corner, what do you look forward to offering your customers?
Great service, great products, beautiful fabrics and prints to complement any wardrobe!
I'm sure our Melbourne ladies can't wait to get some retail therapy. We have something for everyone in our Spring/Summer range. I also can't wait to get back into stores.
Q9. As Australia starts to return to a new normal, what are you looking forward to in 2021, for Fella Hamilton and for yourself?
I hope Fella Hamilton continues to go from strength to strength. We have definitely had some challenging times but have also had some highlights with the introduction of our Fella Healthwear and PPE.
Personally, I would love to be able to take some time off and have a beachside holiday, fingers crossed – although this is definitely looking like a possibility for us Victorians now.
I look forward to and am excited to see what 2021 has in store.
Back to Meet the Team