MEET THE TEAM | STATE MANAGER: MICHELLE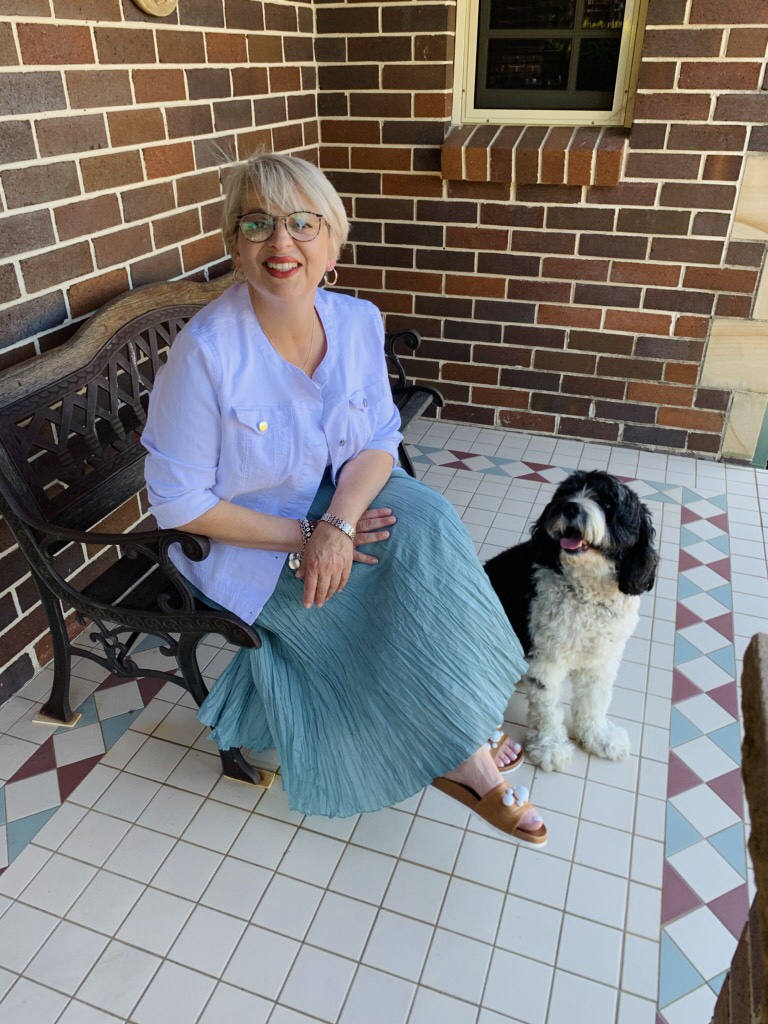 Q1. How long have you been working for Fella Hamilton as a State Manager?
December 2020 will be 2 years that I have been with this amazing company. I have enjoyed it so much that it actually feels like only yesterday that I started!
Even though my position takes me on the road a lot, I have always dedicated at least 1 day a week to being on the floor with the customers. After working for 40 years in retail I truly know the value of staying connected with both customers and staff.
Q2. How many stores do you manage?
I manage 14 stores across NSW, ACT & QLD
Q3. Are you based out of one particular store, if so, which one do you call home?
Home has always been the St Ives store in Sydney, but I have to say, all the stores feel like home once I have settled in for the day.
Q4. As a State Manager, do you have to spend a lot of time on the road? How do you juggle overseeing 14 stores?
I'm always on the road in my vehicle, affectionately known as my Fella Van. There are a lot of kilometres between stores, which gives me plenty of time to catch up with staff over the phone. I have formed a strong bond with all my teams in the past 2 years. I am a very open communicator which has had a flow on effect to the team. We are all here for each other which I love because it's very much a signature of the Fella Hamilton culture.


Q5. After all the ups & downs of this last year it must be exciting to focus on the new ranges from the Summer 2020 Catalogue, particularly the 'Take a Coastal Drive' range, which must resonate with your life! What excites you most about this range?
I love fashion and this range is really beautiful. The colours remind me of the sand and sea. At this time of the year we are all yearning for something effortlessly elegant, comfortable and oh so cool. The floral prints add a feminine touch to the earthy natural fabrics. I believe this range is perfect for the summer wardrobe.
Q6. I imagine you take many coastal drives yourself when travelling between stores? What are some of your favourite towns?
It's a hard decision, I love them all... but my favourite would have to be Bowral. I love the gorgeous Australian back drop as I make my way down there.
Q7. A little birdie told us you recently were lucky enough to take a short break in the beautiful coastal town of Byron Bay. How was that?
Originally, I had planned a trip to Barcelona, but of course Covid hit and that went out the door. So, I happily exchanged 5 weeks in Barcelona for a week in Byron! It was so lovely to see the trees and lush green foliage coming back to life after the bushfires of last year. I am passionate about supporting Australian businesses and feel very grateful to be able to see some amazing places and explore what's in our own backyard.
BUSHWALKING AND SIGHT-SEEING


Q8. What are some of the things you got up to whilst in Byron?
Byron is such a beautiful place. I loved watching the sun come up at Cape Byron, practicing yoga on the beach, bushwalking, sight-seeing, and of course not to mention the food there. I ate at some great restaurants and enjoyed some really good coffee.
Q9. This year must have been such a challenge for you with all the Covid restrictions, how did it effect you getting around to all your stores? How did you manage to stay in touch?
Yes, what a year it's been. I was still able to get to all the metro Sydney stores, but understandably, the regional stores were hesitant about me visiting, particularly when we had an outbreak of cases in Sydney. Modern technology has been fabulous in helping keep us all connected.
Q10. I believe you missed a new store opening in QLD due to Covid, how was that for you? Have you been able to get there yet?
I love opening new stores but my hands were tied with this one as the borders were closed. Fortunately I have a great team in QLD that I speak with daily, so I know they have done a fantastic job. Once again the marvels of modern technology came to the rescue. As soon as the borders open I will hit the road again.
MICHELLE AND HILLARY IN THE NEWLY REFURBISHED BONDI JUNCTION STORE
Q11. What are some of the highlights for you, working at Fella Hamilton?
Every day is a highlight! The customers and staff are fabulous, and I love my Fella van - it's my office on wheels. I'd also have to say meeting Fella in our Broadbeach store was a real highlight; she's a very stylish lady!
Q12. What do you enjoy doing when not at work?
I love going to the gym and taking long walks with my Cavoodle, Ben. I'm always looking for a project at home to get stuck into. I love getting my hands dirty in the garden and of course catching up with family and friends. I have also recently added daily meditation to my list, which is easier said than done.
SHOP OUR NEW ARRIVALS HERE
Back to Meet the Team