MEET THE TEAM | STORE MANAGER: LIZ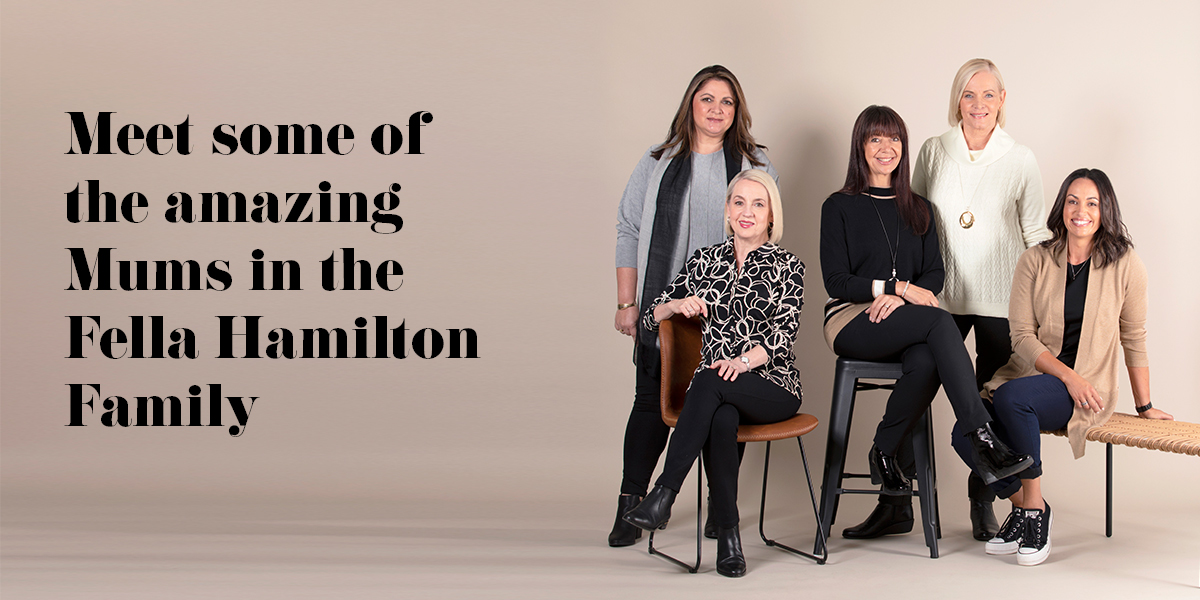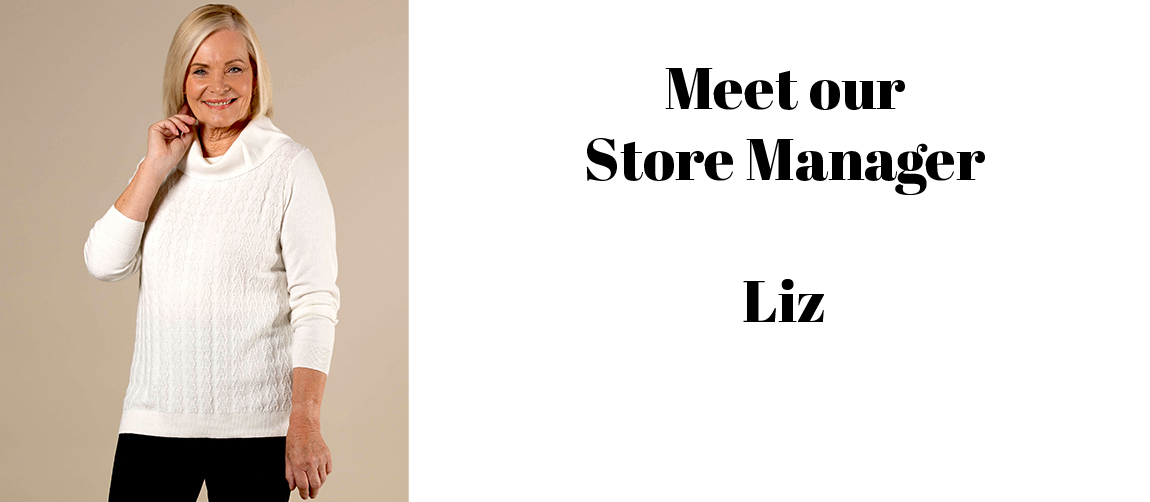 Liz is not only a mother to three grown sons but she is a grandmother to her a two-year-old granddaughter that she just adores. She is the manager of Fella Hamilton's store in Hawthorn and takes great pride in making sure she provides an outstanding customer service experience, managing her valued team and upholding the values and exceptional standards of Fella Hamilton.
She began her journey with Fella Hamilton in 2015 as a casual sales assistant and just 12 months later she stepped up into the store manager position. Her typical day starts with an early morning walk and yoga class so that she is ready to open the store and serve her customers with a smile.

That sounds like a great way to finish any day, but how does Liz balance her busy lifestyle as a working mother? She likes to spoil herself every now and again with a facial and pedicure.
She also loves to relax and finds it quite therapeutic to go "prospecting for gold and camping in the Australian outback."
Unfortunately, such activities will have to wait for Liz as she broke her ankle a few weeks ago, and still has many weeks in recovery from surgery. Not the worst time to be recovering at home, but she is definitely missing work at the socialisation.
"I've been ringing the store every couple of days just to keep in touch with my colleagues and catch up with the latest news."
Liz is keeping in contact with the staff, who have changed their way of working now with temporary store closures, stricter cleaning and social distancing regimes. The Hawthorn store where Liz manages, has had a couple of weeks of full closure, with a staff member on duty to call up regular customers to see if there's any clothing they may need, and offer 1 on 1 appointments if required. Liz herself, is definitely looking forward to being back on her feet, and attending to customers once this period of isolation is over.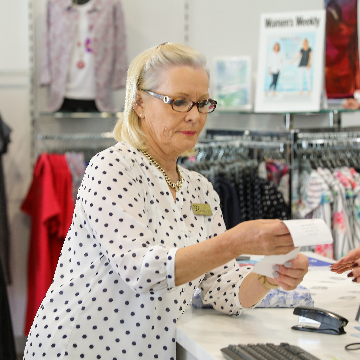 Liz has been the Hawthorn store manager for 4 years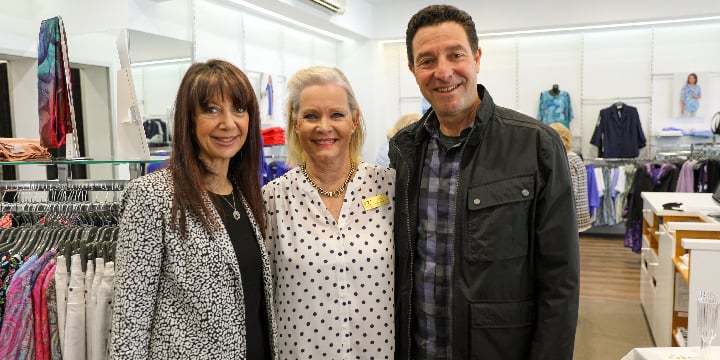 Sharon Hamilton, Liz, and David Hamilton at our 50th anniversary Fellabration Day celebrations at Hawthorn
As well as being a store manager, Liz has also helped the company out in modelling when needed. She has been a fit model and the occasional photography model at Fella Hamilton.
Some of the best advice Liz has been given in her life, lead to her having a long and successful modelling career. "As a young 16 year old woman I found myself at a crossroads when presented with an opportunity to model internationally. My father was fond of saying 'go with your gut' and he was my number one supporter." And so off she went to build her modelling career.
We love that our team are such amazing and stylish women, so how does Liz describe her style?

That being the case, it's a good thing we also love practicality and elegance in our fashion, with our Hush range being a favourite of Liz's. She says, "Hush is great for co-ordinating mix and match pieces for work and casual occasions and is perfect for going out with friends on the weekend."
The Hush range may be Liz's go-to for her day-to-day wear but what does she love right now from the latest Fella Hamilton fashions? "I am loving Fella's Spice range right now, with its beautiful mustard and olive palette."
Modelling since the age of 16, Liz is a natural on set at our in-house studio
Well it's good to know that there is so much in the Fella Fashion range that Liz loves and suits her practical yet elegant style, however style has been further down her list while recovering from ankle surgery. Liz is definitely "tracksuit bound," and has been joking with her friends about this being the perfect time for no make-up and leisurewear, not only for her, but for many women in isolation at home during the global health pandemic.

Liz is so lucky to have 3 beautiful sons who spoil her rotten on Mother's Day, but physical contact with them has been distant at this time. Her eldest son's family will be expanding soon with the arrival of another child, and middle son is keeping himself isolated while working on the shipping wharfs. But she is still well looked after by her partner, and younger son who is running errands for her while she recovers, and also uses her garage as a gym. Liz also maintains daily phone calls with her own mother who lives in aged care and cannot have visitors at the moment.
Sounds like the past few weeks have been tough for Liz, but she definitely maintains a positive outlook, and looks forward to seeing her family again when the restrictions ease and hopefully be back at work soon too.
Were so thankful to have Liz as our Hawthorn store manager, and wish her all the best in her recovery.
The Fella Family XX
SHOP LIZ'S FELLA HAMILTON FAVOURITES HERE!
Back to Meet the Team