MEET THE TEAM | STORE MANAGER: LORI


Q1. You must have been excited to be the Store Manager for the very first Tasmanian Fella Hamilton Store? Tell us a bit about opening the store and the reaction from your customers.
I joined Fella Hamilton as a Store Manager 2 years ago for the opening of the Sandy Bay Store. Prior to joining the Fella family, I worked in a large footwear chain in a wide range of management positions.
Sandy Bay was the first Fella store to open in Tasmania and our customers were very excited and supportive of the brand. They relished the opportunity to experience the fabrics and styles on offer, as previously it had been a trip to Melbourne for most customers to connect with Fella Hamilton.
It's a real privilege to be part of a business that has developed strong links with Ethical Clothing Australia. The 'Made in Australia' logo also resonates strongly with our Tasmanian customer base, and now that Hedrena is being made in Australia, this too has generated very positive feedback. Our Tasmanian customers value the sustainability and natural qualities of superfine Merino wool and all the benefit it offers.
In March 2020, our second Tasmanian store opened – the Launceston store in Brisbane St. It has been wonderful to welcome Liliana, Julie and Sandra to the Fella Hamilton family. Between Launceston and Sandy Bay, we love looking after all our Tasmanian customers.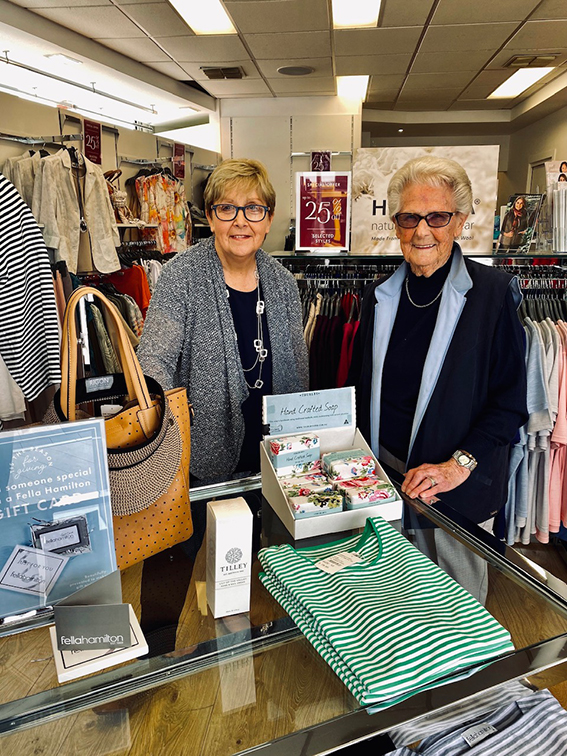 LORI AND SHEILA KILE AT THE SANDY BAY STORE
Q2. Managing a store in a town like Hobart has huge benefits I'm sure, such as really being able to know your staff and customers? That must be a rewarding part of your role?
I have a wonderful team in Gina and Susan who are both a fantastic support base. Together, the team and I opened the store and we have a commitment to excellent customer service. We deliver locally which many of our customers find very helpful.
The Sandy Bay team has forged links with local Rotary and Probus Clubs by conducting Fashion Parades to assist their fundraising and social activities. Our in-store events and Fashion Parades are key parts of Sandy Bays' commitment to the community.
We are very lucky that the store is in such a premium location. It sits in the middle of the Sandy Bay shopping precinct and has the stunning backdrop of Kunanyi/ Mt Wellington, which is a highlight with our interstate visitors, especially in the winter months when it is covered in snow!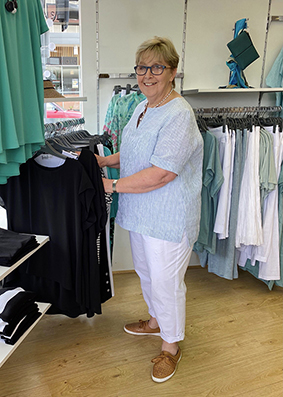 Q3. Do you have any special relationships with particular customers, or what are some of the highlights?
A particular lady that comes to mind is Shelia Kile (pictured above). She has been a Fella Hamilton customer since 2011, and was very excited to see the shop open in Sandy Bay a few years ago, where she has continued her association with the brand.
It is wonderful to be in a position that allows me to develop special relationships with my Sandy Bay customers and it is very rewarding to outfit them when they have milestone occasions in their lives. I have had customers travel long distances to secure a special piece that they have seen in a catalogue.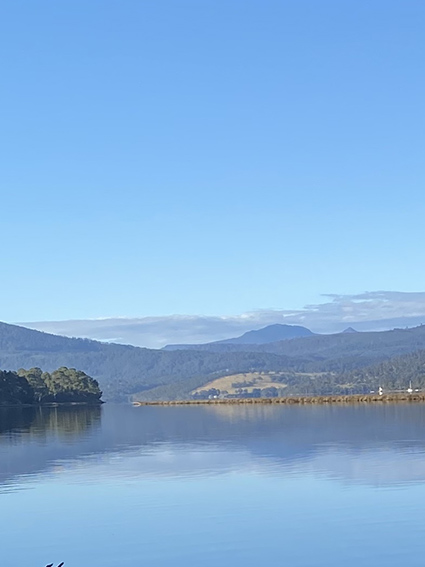 HUON RIVER AT GLAZIERS BAY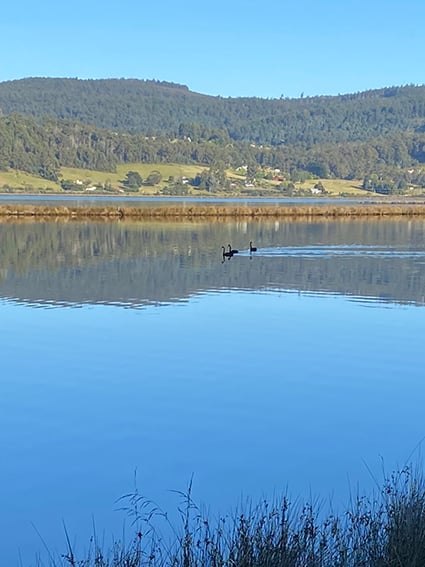 HUON RIVER AT GLAZIERS BAY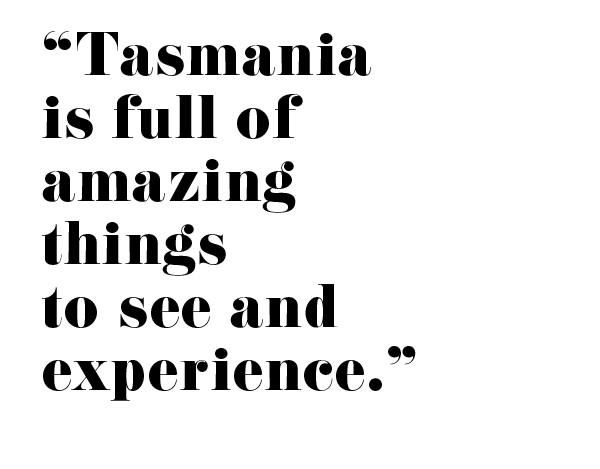 Q4. You're very lucky to live in the beautiful State of Tasmania, what do you enjoy most about that?
Where do I begin? The community spirit, the glorious scenery around every corner, the historic architecture, the pristine beaches and ancient forests, the clean air, the list goes on and on!
Q5. The recent Catalogue focuses on a relaxed vibe for summer now that the main holiday festivities are out of the way. It's all about being stress-free and calm. Does living in Hobart & working in Sandy Bay allow you some time by the water?
I love the feel of the more relaxed Summer Catalogue, and living in Tasmania, I definitely spend time on the water. I can't go past a wonderful day trip around Bruny Island. It is a key experience, as is a cruise aboard the Yukon - an old wooden Sailing boat on the Huon River.
Tasmania is full of amazing things to see and experience. Visiting historic places like Port Arthur and Richmond allows you to bask in the patina of a bygone era!

Q6. The Summer 2020 collection contains many stunning pieces, how have your Sandy Bay ladies liked the new products? Our more relaxed 'In the Sun' collection?
The Linen shirts and pants have been very popular for Summer 2020 as they add an elevated style and comfort to summer dressing. We have found our customers have just loved the look of the summer range.
As the weather warms up, our range of 100% cotton pants, tunics, shirts and tops have been key. They make up a large part of our customers 'must have pieces' for the summer season as they head down to the shack to relax over the holidays.
Q7. What do you think are some of the 'must have' pieces for the rest of Summer?
The beautiful Valletta Soft Linen Jacket in indigo and white teamed up with a pair of white Cotton Pants or Jeans, is a 'must have' outfit in any wardrobe this summer.
Alternatively, the Valletta yarn dyed Pull-On Pant teamed with the white Cologne Linen Camisole, finished off with the Tova Cobalt Necklace. And of course, the Soft Linen Gauze Jacket in white completes this fabulous look.
Q8. What do you enjoy doing when not at work?
I am a very keen gardener and have a large cottage garden that keeps me very busy. There is always something that needs my attention in the garden! I am currently compiling a plan for a white garden.
In Tasmania the distinct seasons ensure there is always something flowering in the garden, which means I get to enjoy it all year round.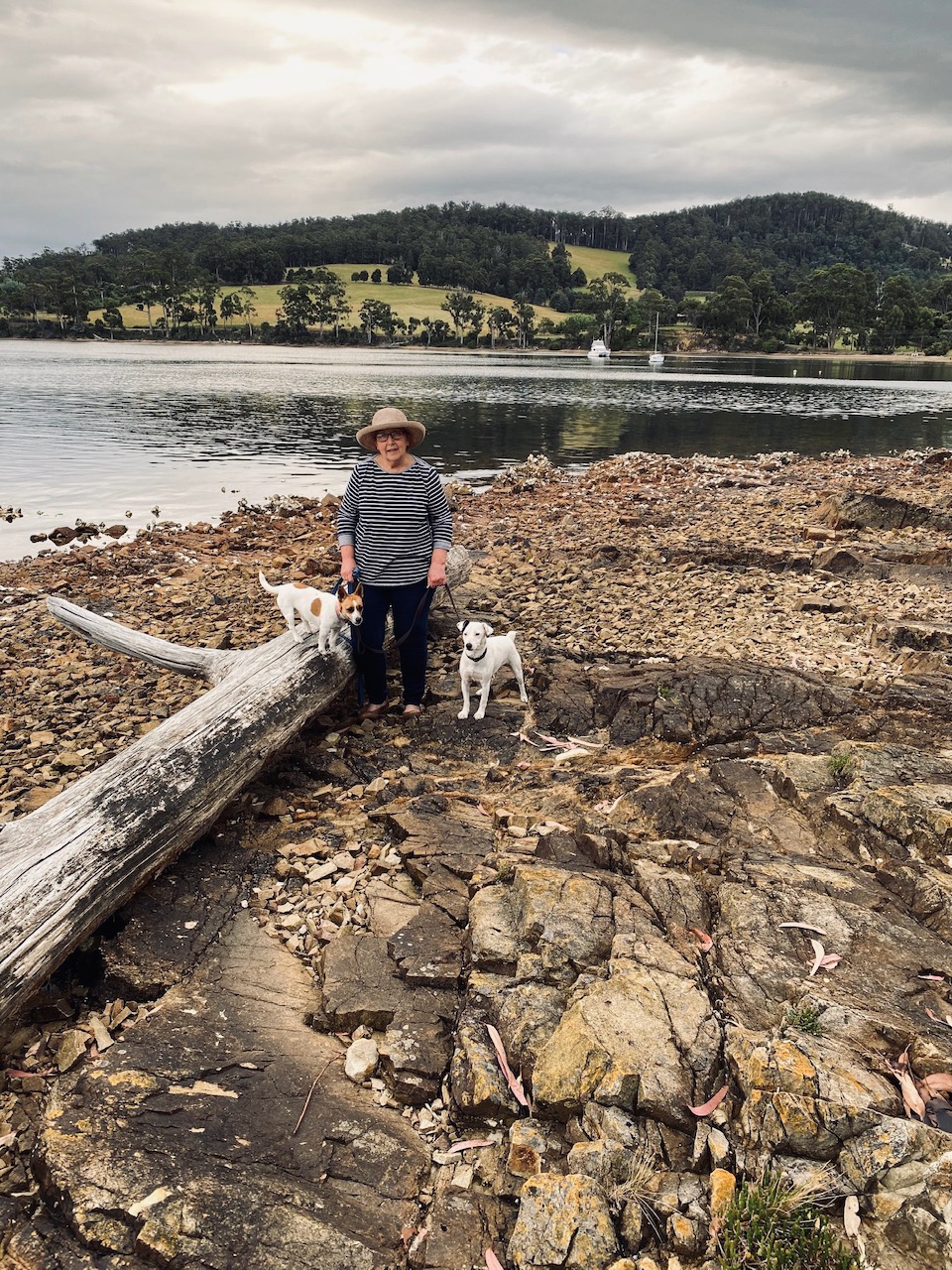 LORI WITH HER DOGS AT PETCHEYS BAY
SHOP OUR NEW ARRIVALS HERE
Back to Meet the Team