50 YEARS | HOW WE CELEBRATED
Our 50th Anniversary 'Fellabration' Day!
---
On 24th September 1969 Fella Hamilton as a company was born, if you don't know how the company began check out our story. 50 years on and we are proud to say that we are still one of Australia's leading fashion companies.
To commemorate this achievement, we celebrated Fellabration Day on 24th September 2019 with each of our stores hosting in-store celebrations of bubbles and nibbles. The woman who started it all Fella Hamilton herself, along with her son David and daughter in law Sharon, joined in the celebrations at the Hawthorn store in Victoria, which was the first store we opened. The trio then popped into the Essendon store to join the celebrations there.
It was such a fantastic day of celebrations in all our stores to help mark the official 50th year anniversary of our business! Fella Hamilton has reached extraordinary heights and we look forward to celebrating the next 50 years in Australian retail!
Each store enjoyed celebrations that included gingerbread, macaroons, cake, other light refreshments and of course bubbles! We loved seeing all the customers sharing their story of how they have followed the Fella Hamilton brand.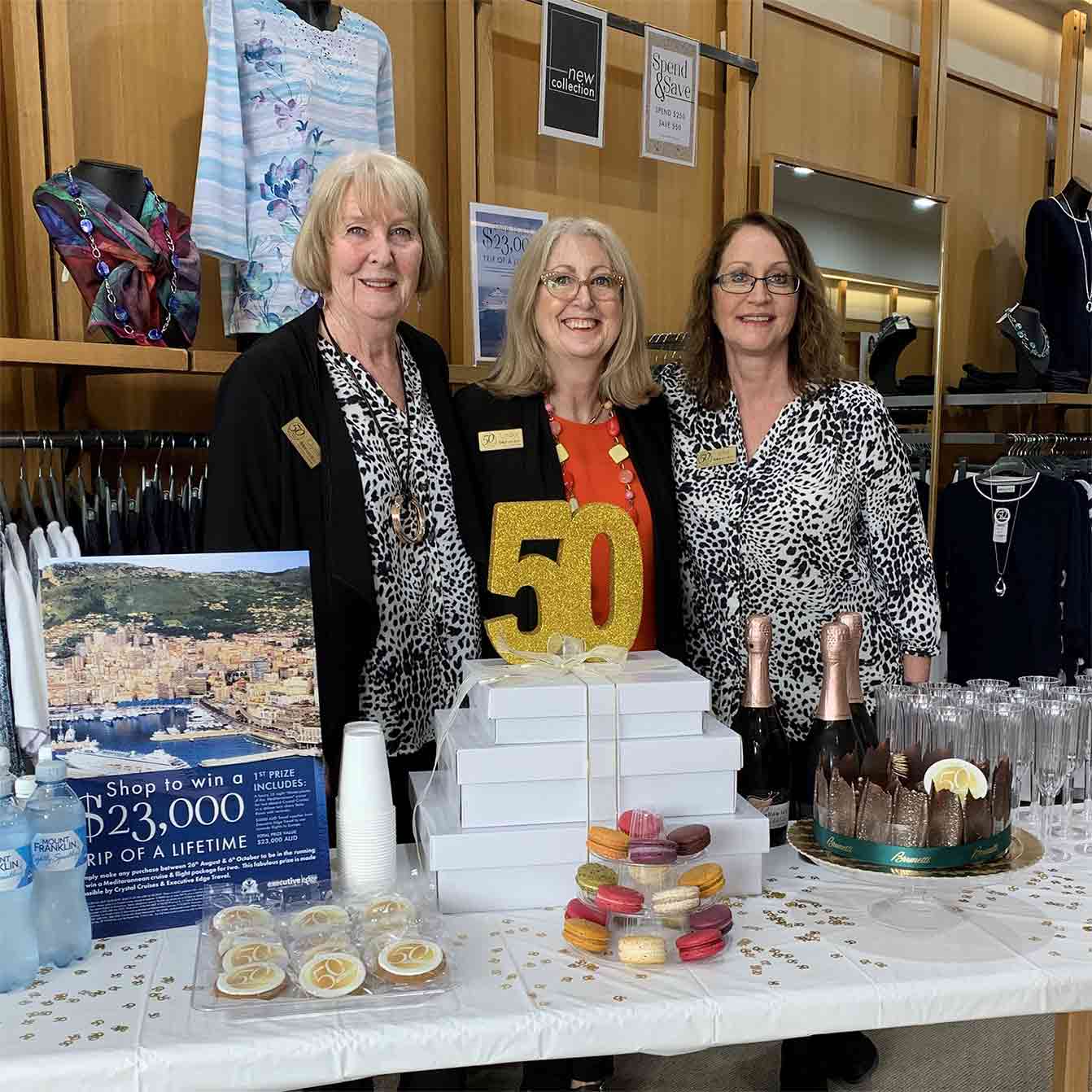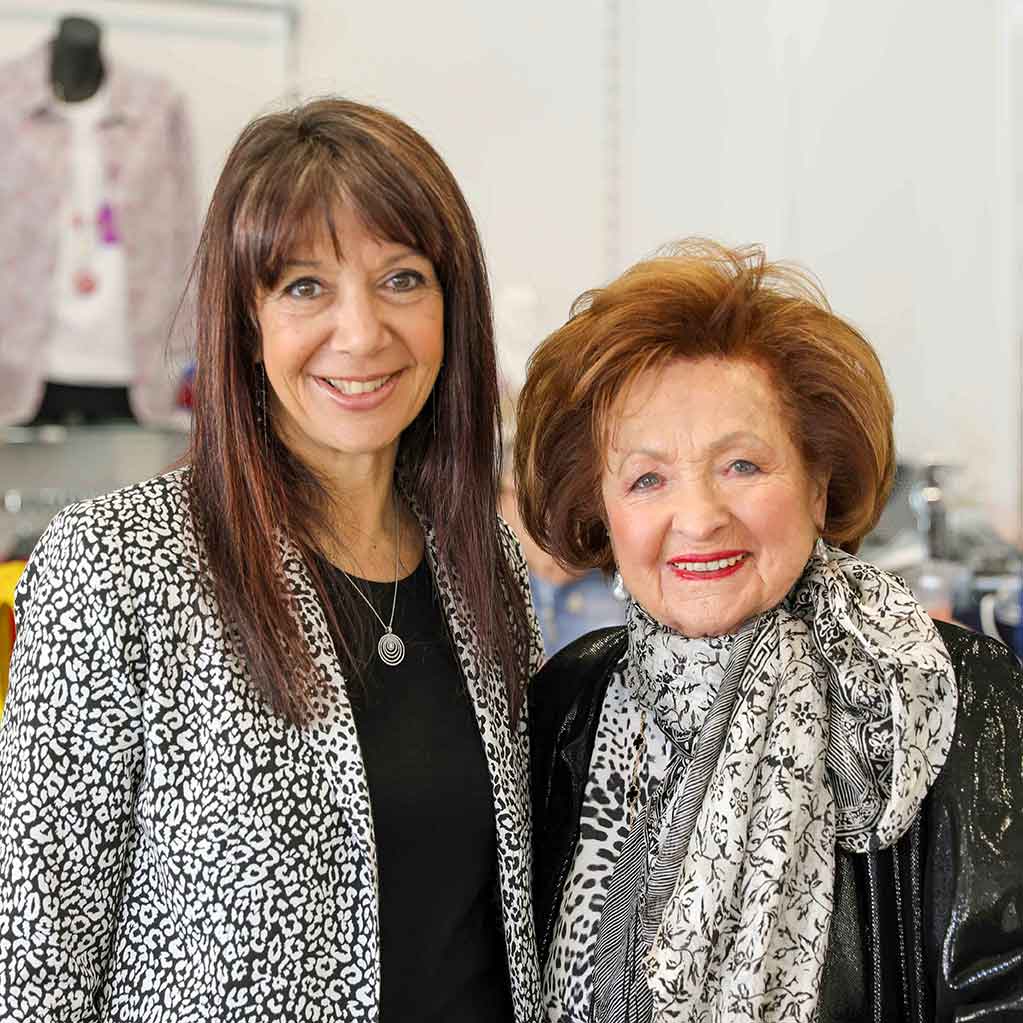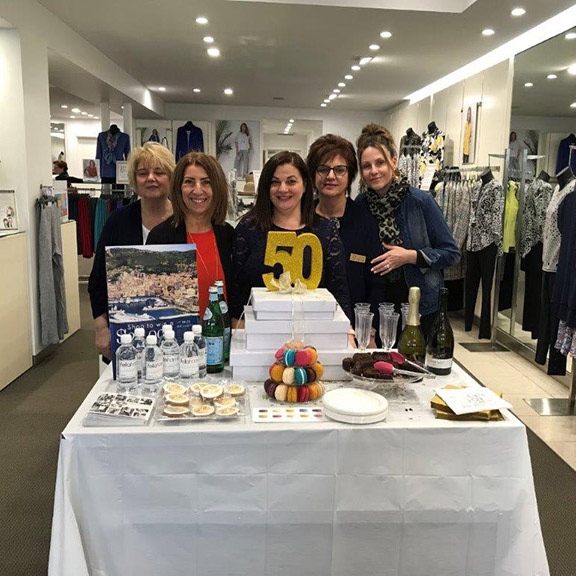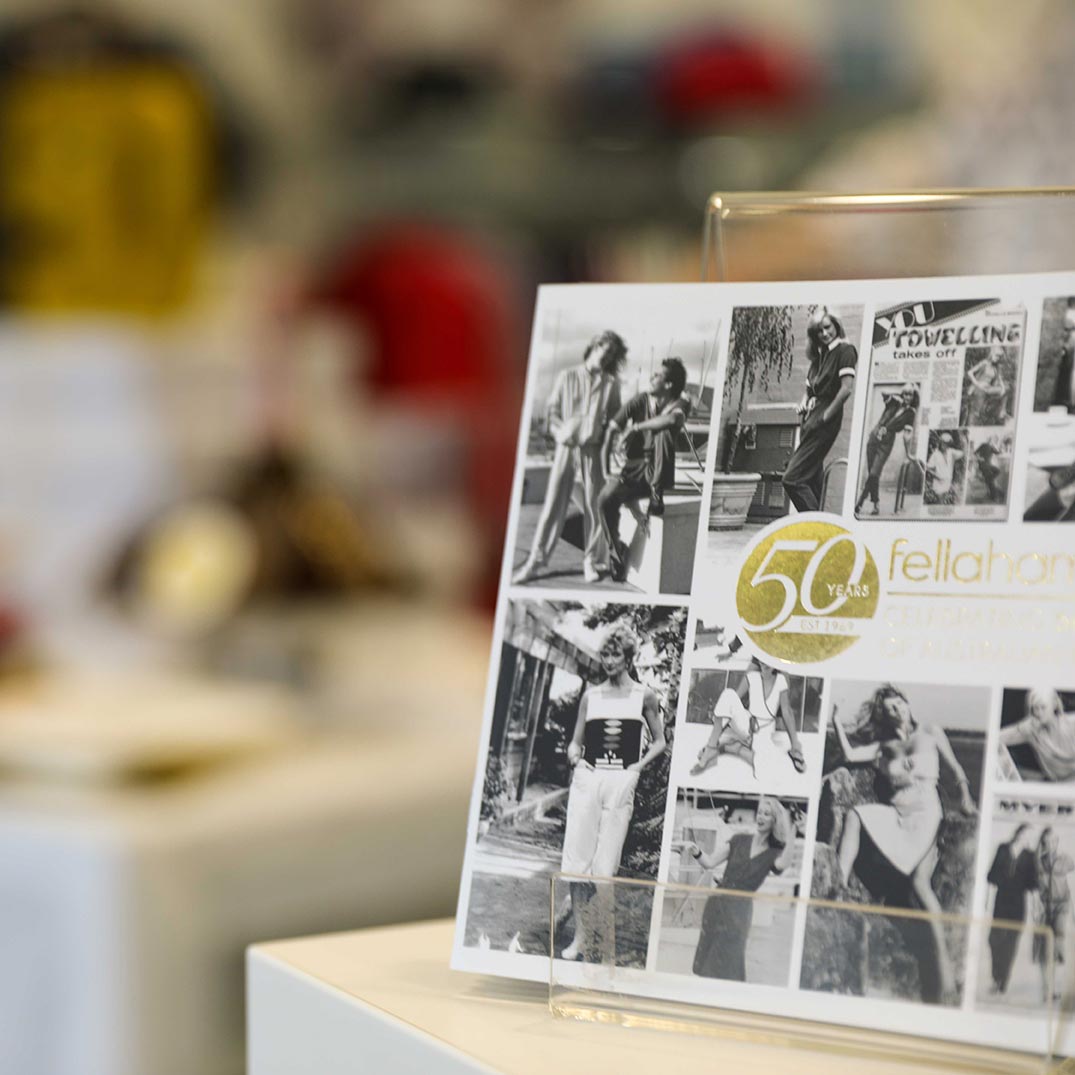 We started with our terry towelling range in the late 60s and 70s, and recently released our Heritage range that is reminiscent of those original styles. We were excited to see a lovely customer drop into our Mt Eliza store as part of our Fellabration Day to show us her original terry towelling style that she keeps to this day! We love seeing a piece of our history in our customer's hands.
We want to thank all the customers and staff who joined us at the stores on 24th September to help us celebrate 50 years of Fella Hamilton on Fellabration Day! We are excited to see what milestones we will hit with all of you into the future.
The Fella Family XX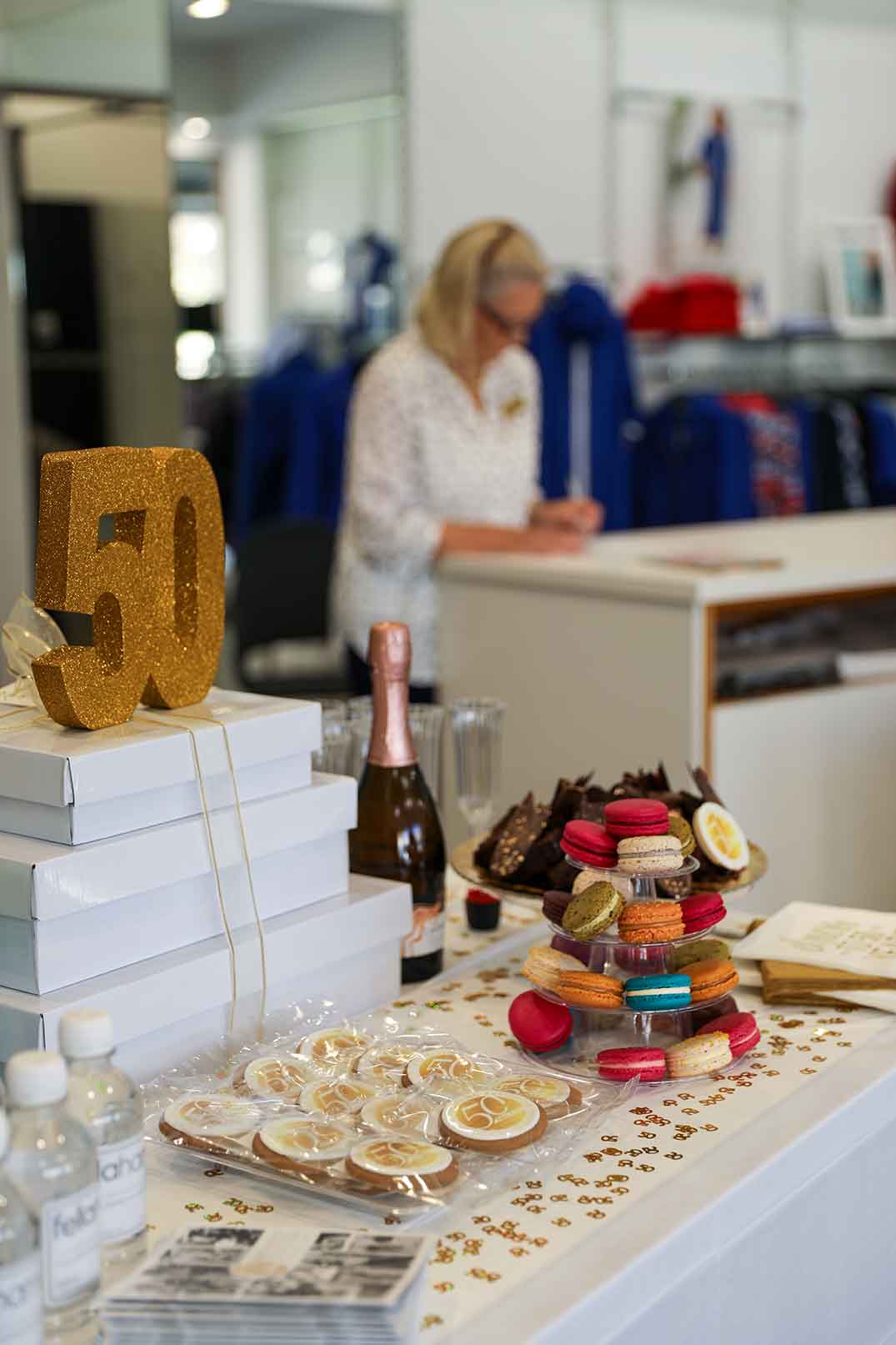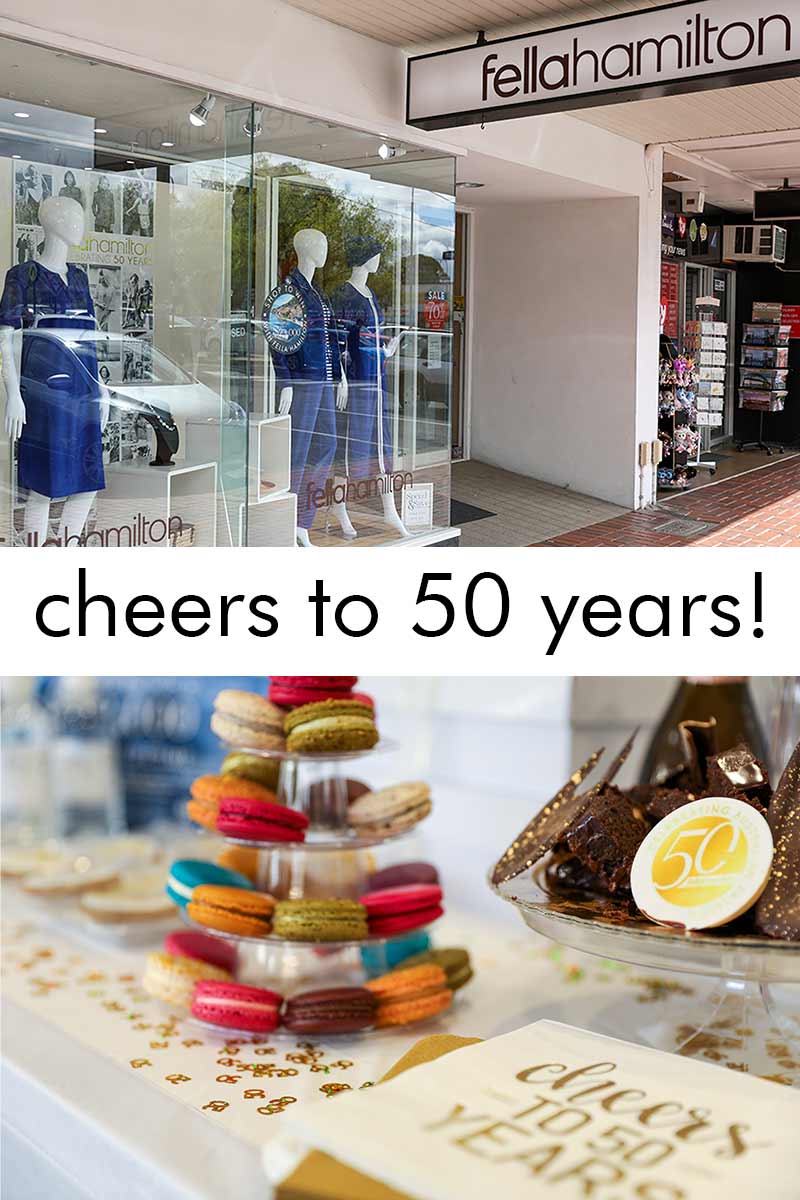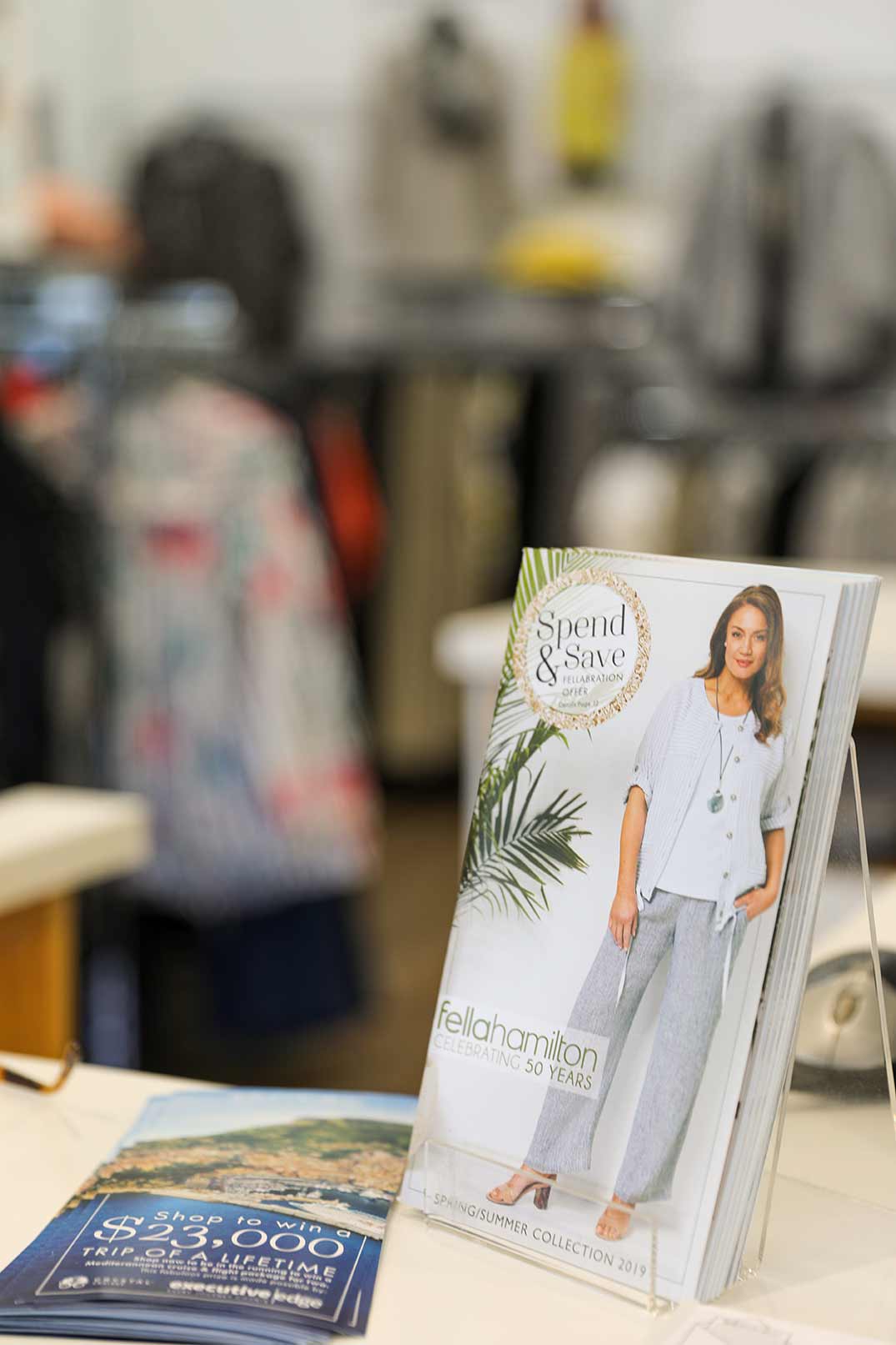 Back to News