AUSTRALIAN MADE AND PROUD | PART 2

As we continue to focus on how proud we are to still be manufacturing garments in Australia, we would like to send a special thanks to our Australian Healthcare workers.
While we support you, you have helped support manufacturing in Australia by purchasing from our Healthcare Wear collection.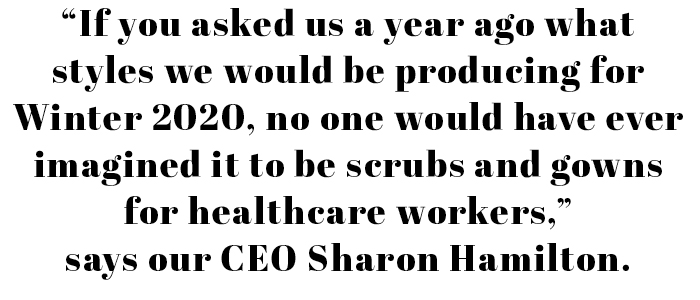 Fella Hamilton answered the Australian Government's call in April to help supply our frontline workers with medical equipment. We repurposed our design team, pattern makers, sample makers and machinists to switch focus and produce healthcare wear.
"Because we have retained a significant proportion of our manufacturing in Australia, we have been able to bring back our staff to work on this project and have turned it around quickly." Sharon said.
We have also received TGA approval for our healthcare to be rated as Non-Sterile Low Risk Level 1 Medical Devices. We are so proud to have provided healthcare wear to professionals all around the country in various allied health industries.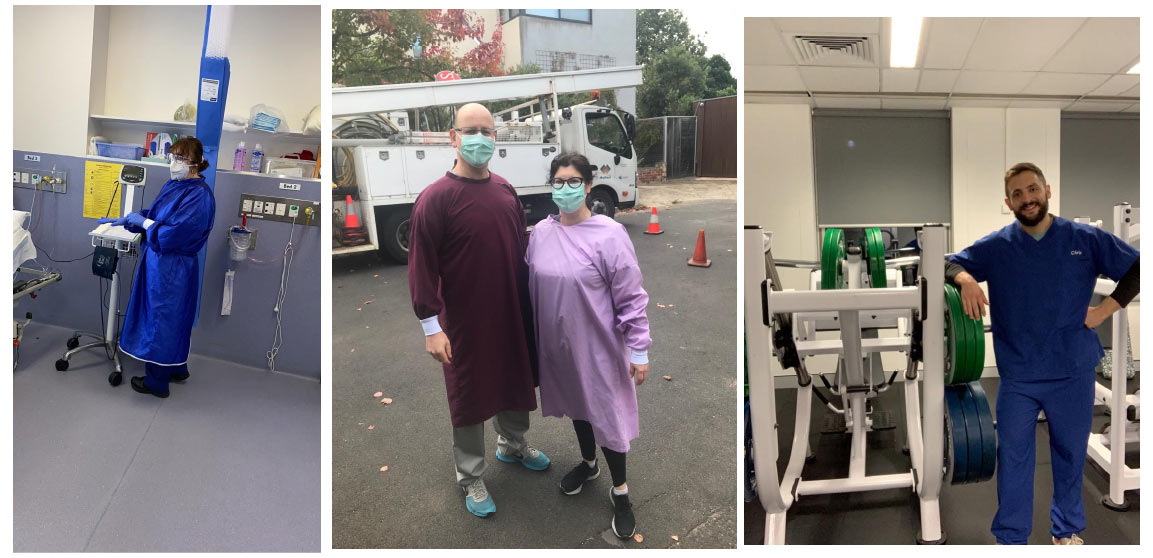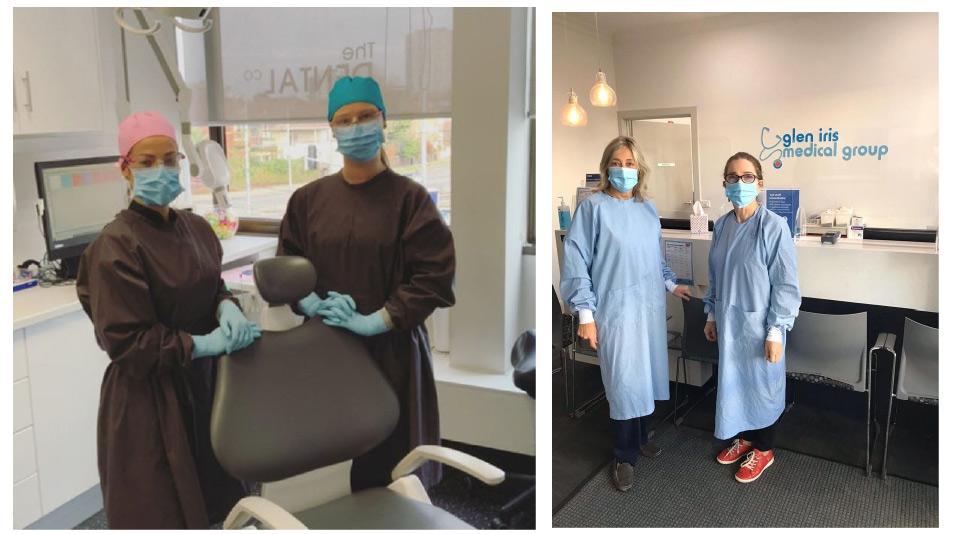 Some very thankful customers include Professor Stephen Pianko, CEO of Glen Eira Day Surgery, and wife Nicci Pianko, Director of Operations at Glen Eira Day Surgery.
"We greatly appreciate the gowns you have provided us. We are currently using them in our endoscopy theatre and they are excellent. They fit very well and the velcro feature makes doffing them very easy. The long ties make undoing the gown from the front or side very practical."
"The gowns cost $1.25 to launder and with at least 20 washes this makes the cost very reasonable. I strongly recommend these gowns for all theatres and ward areas."
We've also received praise from The Dental Company in Windsor. Like many allied healthcare professionals, Dentists have been required to wear additional PPE throughout this COVID-19 period and it has been important for them to find something re-usable and locally sourced.
We are also looking forward to supplying Cabrini Health in Victoria with a large number of gowns which will be rolled out into ICU over the coming month. Cabrini Health is one of Australia's largest private hospital providers and one of the largest not for profit health resources. In discussions with Tim Cordner who manages Logistics and Communications for Cabrini Health, he highlighted that in addition to a substantial cost saving of up to $15K by using re-usable instead of disposable healthcare wear, the reason for purchasing re-usable gowns from Fella Hamilton was due to "becoming self-sufficient should procurement of disposable gowns become impossible." We look forward to their feedback as their order is fulfilled.
With our full collection now available and as made-to-order styles, this Australian made healthcare wear collection has been quickly turned around to support our allied healthcare workers who can purchase these at low cost. David Hamilton says:
Fella Hamilton has also spent time to consider how to support our country as we deal with the repercussions from this pandemic.
We have partnered with The Doherty Institute to provide a financial donation towards supporting research into COVID-19. We have sat down with Director Sharon Lewin to hear about the importance of their research and what they are doing in the fight against COVID-19. Read the full blog here.

We have also been lucky enough for our CEO Sharon to be interviewed by CEO of ANZ Bank Shayne Elliot, click here to watch the interview and hear more about Fella Hamilton's journey in creating Australian Made healthcare wear.
But for now, we will leave you with a little more insight from our CEO Sharon Hamilton, as she talks about our Australian Made healthcare collection, and commitment to Australian Made Product.
Back to News