CELEBRATING FATHER'S DAY | WE CHAT TO BRUCE


BRUCE MODELLING HEDRENA MENSWEAR

I have been working at Fella Hamilton for almost 3 years, and before that, I was in the Hair and Beauty Industry for 35 years in my business Petra Hair Care employing a lot of people which involved a lot of risk and stress. I really appreciate and understand the commitment and hard work that Sharon and David go through every day to run their business so successfully.
It is nice to not have to work full time anymore but still concentrate my energy and motivation into a great company. My job includes delivering the stock to stores, picking up transfers and delivering them to others stores. It can also include delivering PPE to hospitals, GP's, Dentists and other companies. It involves going to suppliers and generally doing anything that I am asked to do!
I also like to think of my job as a PR person, as I try to make the staff in the stores happy when I see them. I give staff positive feedback so that we all feel like one big team.

Q1. HOW MANY KIDS DO YOU HAVE?... AND HOW OLD ARE THEY?
I am the father of 3 children - 2 daughters, a son, and a fluffy white dog called Poppy.
Jessica is my oldest daughter and she is 18 years old. Cassandra is 16 years old, and my son Lucas is 12 years old.
I feel lucky and blessed to be a father of three children because I only got married to my wife Michelle a couple of weeks after my 40th birthday and really felt like I might have stayed a bachelor – then things changed dramatically!
Q2. WHAT WILL YOU BE DOING THIS FATHER'S DAY?
I will be at home with my immediate family, probably have a breakfast or lunch together.


Q3. WHAT ARE YOU LOOKING FORWARD TO THE MOST ON FATHER'S DAY?
I'm looking forward to us all being together and a little bit of the focus being on me! Then receiving some pretty funny, useless gifts that I would never normally receive!


Q4. WILL THIS FATHER'S DAY BE DIFFERENT TO PREVIOUS FATHER'S DAY CELEBRATIONS, AND IF SO, WHY?
Being in Melbourne, I presume that we will still be in lockdown which will stop us from going and sitting in a restaurant or café for breakfast/lunch. We will still be together anyway which is the best part of the day.


Q5. WHAT WOULD BE YOUR DREAM FATHER'S DAY GIFT?
That lockdown will be finished, my kids can go back to school, and that Michelle and I can tell the kids that we can go to Queensland and have a holiday on the Gold Coast! A set of new golf clubs as well would not go astray.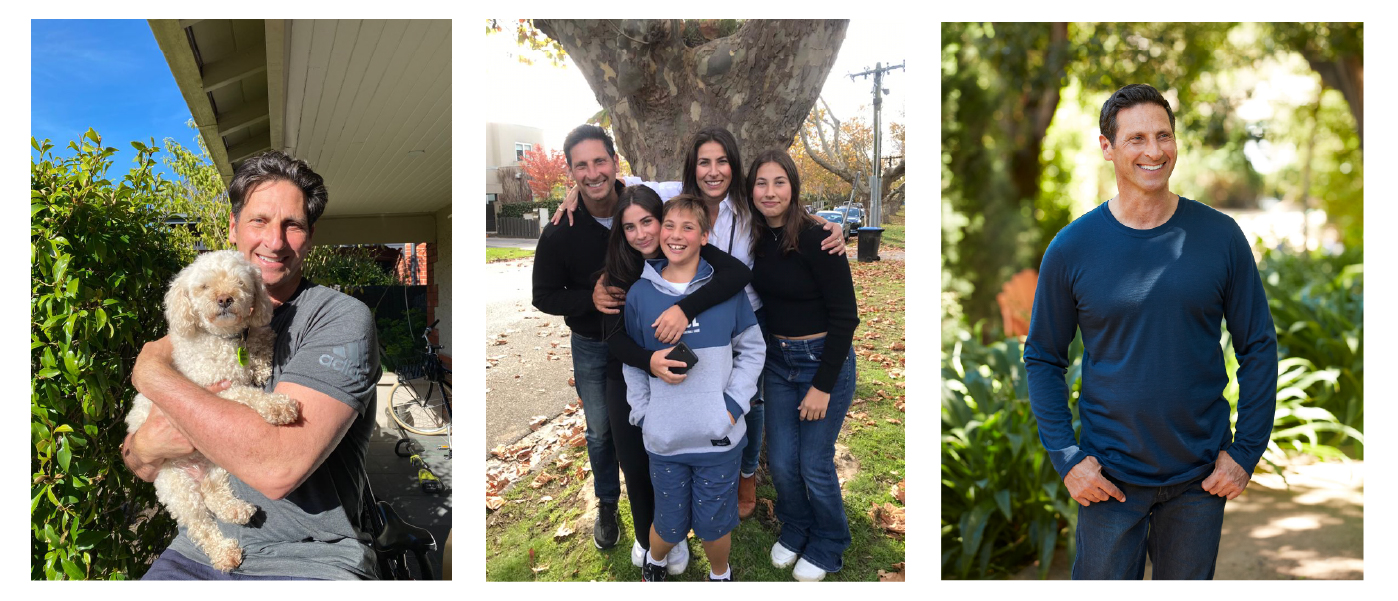 Q6. DO YOU HAVE ANY MEMORIES FROM YOUR CHILDHOOD CELEBRATING FATHER'S DAY?
I was one of 4 children and we had a very happy childhood. My dad and I were pretty close so I always enjoyed Father's Day with him. Mum was a great cook, so my memories are of sitting around with my siblings and grandparents eating a big Sunday lunch. Our favourite Father's Day meal would be a roast lamb with vegetables and crunchy roast potatoes, finished off with the great Australian dessert of Pavlova with cream and strawberries.


Q.7 WHAT IS YOUR MOST MEMORABLE MOMENT AS A FATHER?
They are all memorable - as I said, I feel very lucky and blessed to have three healthy, happy and rather awesome children. A favourite was being at the birth of each child, alone with my wife Michelle and the midwives - it was very special as I truly felt a part of bringing my children into this world. Other special moments include the kids starting to walk and I still remember the smile of each child's face as they learned to ride their bicycles, which I spent a lot of time teaching them.
I make sure to be a very present dad in listening and talking with my children each and every day. I tend to do most of the cooking and shopping for food, taking them to most of their appointments and social arrangements because Michelle works full time. I am really proud of supporting Michelle in her career as a professional designer at ANZ Bank.


Q.8 WHAT ADVICE WOULD YOU GIVE TO SOMEONE WHO IS ABOUT TO BECOME A DAD FOR THE FIRST TIME?
Get involved, I mean really get involved. I changed nappies and I helped to feed them, which has helped me bond with my children from the beginning. Make sure to support your partner as much as possible, enduring the sleepless nights, and accept being exhausted because the rewards are beautiful.
The love I feel for my children is hard to explain, even when they are driving me crazy - I am sure that any parent can understand what I mean. I have no doubt it is the best thing Michelle and I have achieved together.
Back to News