MARIANNE VAN DORSLAR | Q & A

Since 2001 Marianne Van Dorslar has been modelling for Fella Hamilton
and to this day remains the face of the Fella brand.
Marianne's natural style and charm shines through in every photograph
as does her gracious and friendly personality.
We are thrilled to have had Marianne working with us over the last 20 years!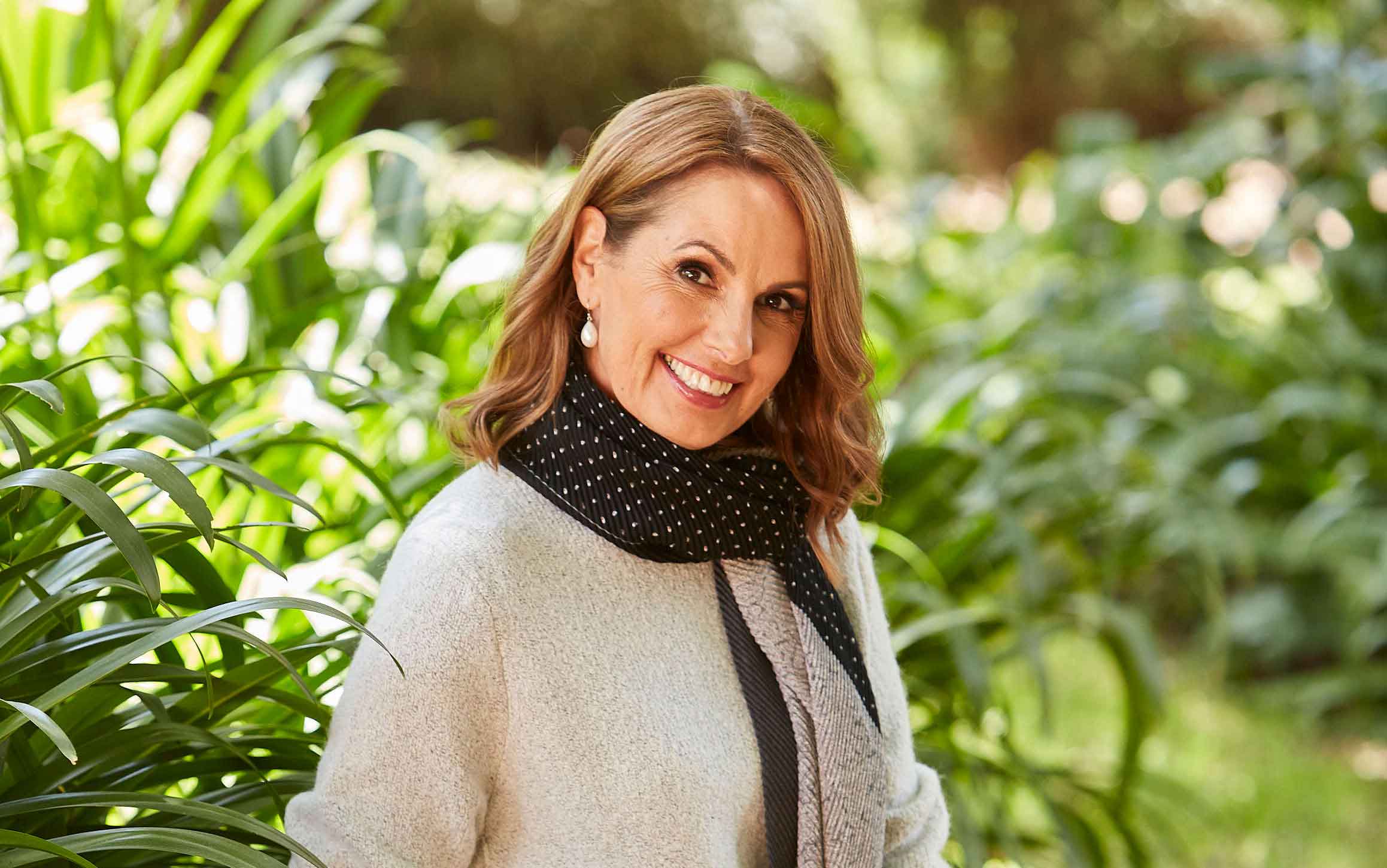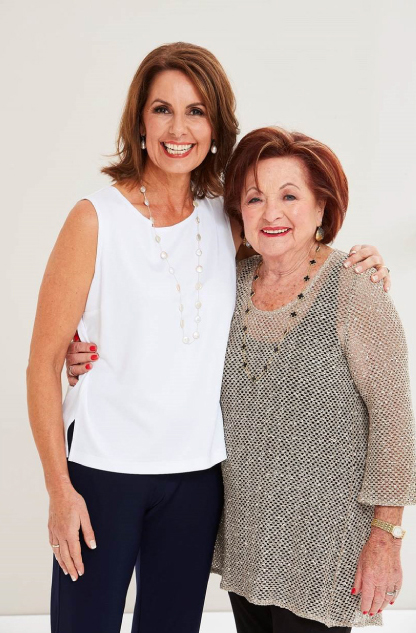 Q1. When did your modelling career begin, and what was your first assignment?
My modelling career began while still at high school when a local newspaper photographer asked me to be in photo's here and there for local events. I also did fashion parades for Mothers Club at school etc.
Q2. Was modelling a career you fell into, or was it all part of a plan?
It wasn't planned as a career at that point. I was enrolled to go to university after year 12 but I won a Suzan Johnston modelling course, after competing in a local beach girl contest during the summer holidays, and they introduced me to a modelling agent. I got working straight away as a 'commercial' model working photographically - catalogues, TV commercials and shopping centre parades. I was too short for the catwalk but enjoyed what I was doing and making a living, so I deferred my studies. They are still deferred!
Q3. And how did you transition in to professional television presenting, news and weather reading, advertorial hosting, radio and other media services!?
I realised that despite having enjoyable experiences with modelling, I wanted to do more than just 'decorate'. I got my dream job modelling on the Sale of the Century quiz show on TV, and knew from there that I wanted to be involved in the television industry in a speaking capacity. I was very interested in working in a newsroom and I enjoyed English and writing at school, so I auditioned for weather girl jobs, then a country News reading job, and eventually got a break with Channel 7 for the weather. From there I got opportunities at news reading, lotto and later on daytime TV shows.
Q4. How have you juggled a diverse mix of jobs in an such a fast-paced industry?
I have learnt that it's an insecure business where decisions affecting your career are made on a whim. Everything can change without notice, so I never get too comfortable and always have back up jobs! I've kept up my modelling and have tried never to knock back a suitable job – I have the approach that I need to be as available and adaptable as possible.
I love the diversity of my work, and always take the view to keep as many plates spinning as I can, so if one falls, the others are still spinning. I've loved being my own brand and having my own business and luckily enjoying the challenge of making and maintaining industry relationships and giving things a go. That said, I have also had the support of my husband who has worked in the same industry. We've always been able to back up and support each other when it's come to the home front and children. It would have been much harder if I had a '9 to 5' husband!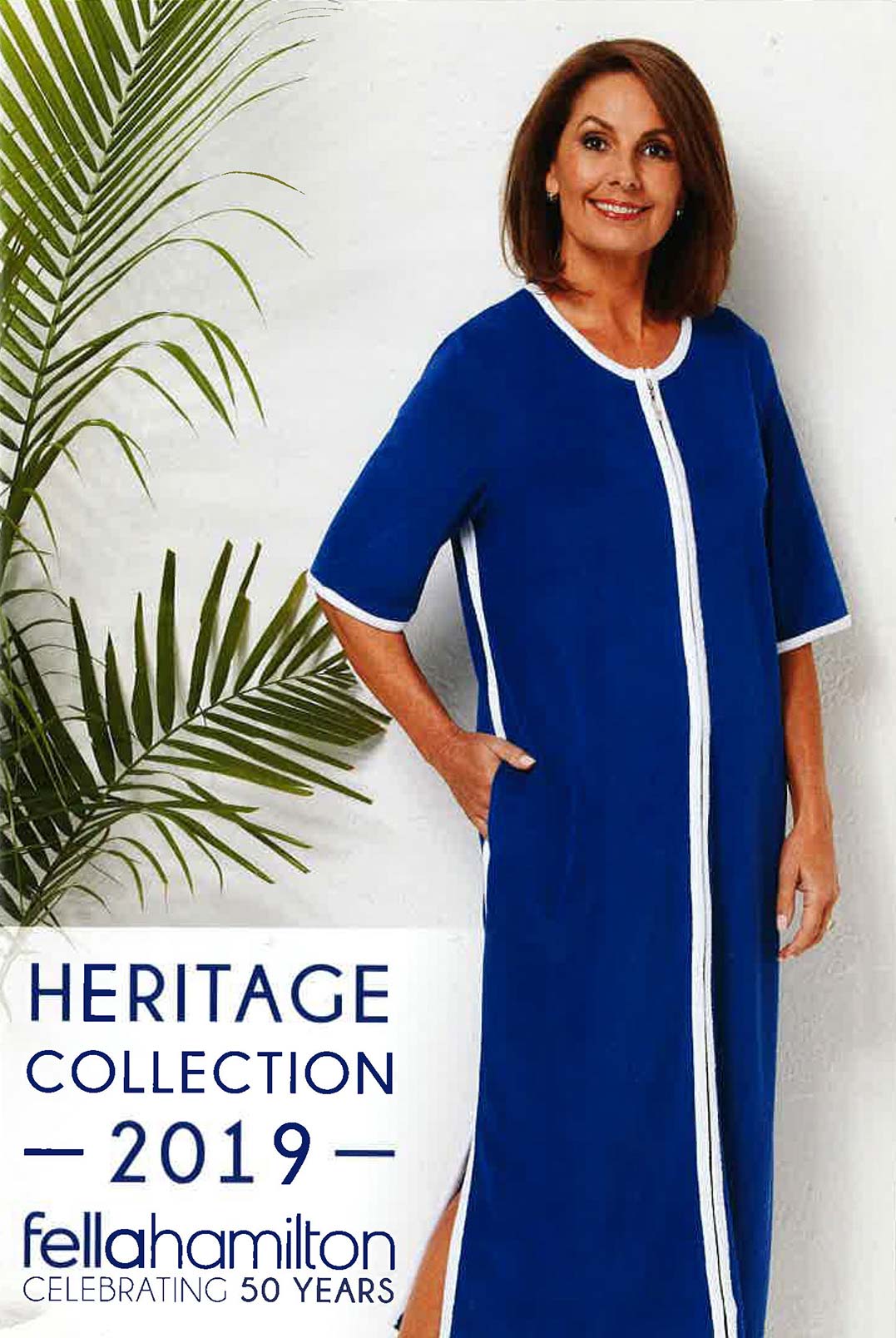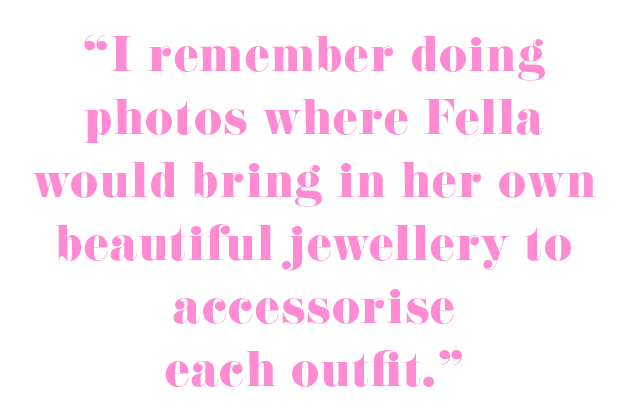 Q5. Since beginning to work with Fella Hamilton in 2001, do you have any early memories and how have you seen the Fella Hamilton brand change over time?
I remember doing photos where Fella would bring in her own beautiful jewellery to accessorise each outfit. I would be wearing thousands of dollars of gold and pearls! Fella loved accessories and big hair back then. I recall doing my own hair and makeup in the early days, before we got a makeup artist for photoshoots.
The brand has changed as far as being more conscious of the local supply chain, sustainability and keeping the "Australian made" tag where possible. FH is now more in touch with their style direction in both design and fabrics, and attracting a broader customer base. It has also moved, like all businesses have, to a stronger online presence and the use of social media to reach customers.
What hasn't changed are the family values in the running of the business. They are still based locally in Melbourne and have high loyalty with their customers and team members – this includes their models! The company is attracting some great new members of the team to move the Fella brand into a more contemporary space. I definitely think the advertising better reflects the true customer more now than in the past.
Q6. What has been your most memorable Fella Hamilton assignment?
Probably the outdoor shoot we did a couple of years ago on the beautiful property in Mornington. The outfits really felt at home in the on-location setting.
Q7. The Fella Hamilton brand was created because of Fella's dream to create fashionable items for women over 40. What are your styling tips for women of all ages?
I believe it is important to realise you can't stay with the same approach to fashion, makeup and hairstyles all through the decades. You need to match your style to how you feel and how your body may have changed. That doesn't mean just covering up, nor does it mean dressing too young or too old! Dressing well depends a lot on how confident you are in yourself and that confidence grows if you are happy with how you look and what you are wearing. Also, be aware of your good features and play up to them while down playing the areas you are not as confident with. Be prepared to try something different and try some thing new.
Getting advice from people whose style you admire can be a good move, or if you admire a person's style from afar, copy some elements of that style for yourself. These days it's a lot easier with Instagram where you can get ideas from people that you admire. A passionate shop assistant can also be a great help!





Q8. As a professional presenter who always looks immaculate, can you share any secrets to feeling your best with our Fella Hamilton community?
Thank you for that compliment! My dear mum, who is no longer with us, was always a great example to me. She always made an effort with her grooming, never coming to breakfast without first doing her hair and makeup. That was what made her feel good and gave her confidence. I have an aunty, now in her 90's, who still cares about her style and how she looks. Fella herself does this, and I think that is key in feeling happy with yourself. Whatever makes you feel good from within, it will show on the outside.
For me, it's definitely exercise that makes me feel good. Feeling strong, fit and flexible takes discipline and effort, but the rewards are worth it. Secondly, don't loose control of the way your week goes. That is, finding time for yourself as a priority; feeding yourself good food and taking time to get into nature, or for a walk. Thirdly, don't deprive yourself - you can still enjoy chocolate, wine and the occasional indulgence, but everything in moderation.


Q9. Outside of a busy working schedule, what is your favourite way to spend time?
It's not quite so busy now with lockdowns, but I enjoy the company of good friends and I often blend that with exercise. I like walking with a girlfriend, playing mixed doubles tennis and weekends away with family or friends. When they open again, my husband and I would love to go to the movies. I have three adult children, so I'm very happy to spend time over a meal with them too!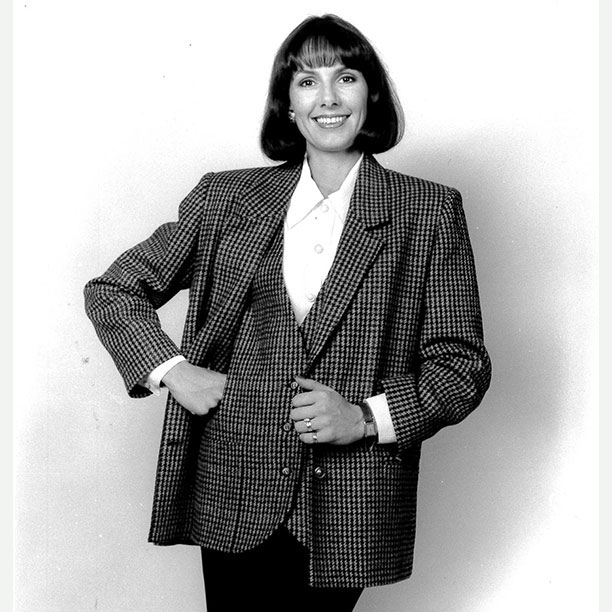 Q10. Have the challenges of Covid over the last year had an impact on your lifestyle, and if so, how have you coped with this impact?
Yes, like everyone I have had to adapt to this new way of life. I like to be busy and productive, and I like the variety of work I do, so losing control over that and having even less certainty than normal, has taken some adjustment. In a way, I am more prepared than others, because my work has always been insecure and unpredictable.
There are always positive things to come out of adversity, so looking for them is helpful for me. These days I have learned to accept not being as busy as normal, and to accept that I can't control the jobs that get cancelled. There are plenty of people in way worse positions than me, with a lot of stress, anxiety and isolation in their lives. Once again, exercise and reaching out to friends and family is a great comfort that I am thankful for.
Q11. If you could invite any four celebrities worldwide to a dinner party this weekend, with no Covid restrictions ofcourse! - who would you invite and why?
Elizabeth Gilbert who wrote the book Eat, Pray, Love. I saw her speak on stage and came away thinking I would love to be her friend and hear more about her life and the decisions she made.
George Clooney because he seems like a funny, intelligent and very good-looking guest to have. I would prefer the dinner be at his house in Lake Como though!
Emma Thompson because she is eloquent, smart, and seems like a fun person who is also no nonsense and herself.
Graham Norton because he would have so much insider knowledge to share, and also has an interesting personal story.
Any dinner party right now would be most acceptable!
Back to News