MOTHER'S DAY | DANIELLE SANDERS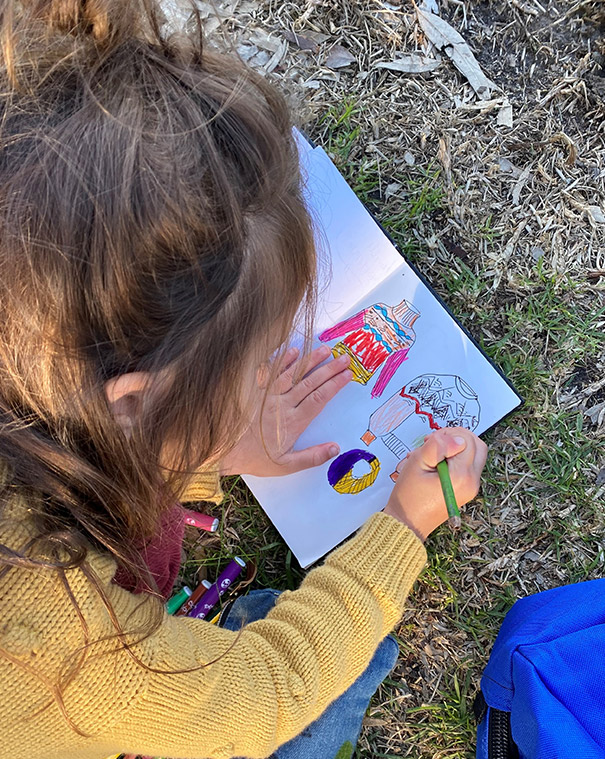 Q1. How did your passion for knitwear begin?
I was first introduced to knitwear by my dear mum who was an avid hand knitter and loved knitting her 80's colourful jumpers filled with crazy textures and patterns. I have many memories of her clicking away at night on the couch whipping up her latest designs. My mother grew up in regional Victoria from a family of wool growers and shearers, and her mother was an amazing knitter who was surrounded by merino wool from an early age.
Q2. How long have you been a Knitwear Designer, and how did you come to specialise in knitwear?
During a gap year after completing a Diploma of Visual Arts, I took up hand knitting and began selling scarves and headbands in a handful of Melbourne boutiques. This really ignited my passion for knitwear design and shortly afterwards I enrolled in a Bachelor of Textile Design at RMIT, majoring in knitwear. After graduating, I was employed at Country Road as a Textile Designer and then moved into Designer for Homewares Textiles. It was a great experience to work across all textile fields such as print, woven and knitwear and working with suppliers both here in Australia and around the world. This really informed my understanding of design and manufacturing when I launched my brand, Ella Sanders in 2009.
Q3. Was Knitwear Design a career you had wanted from a young age?
I was constantly drawing when I was little and I went through a Fashion designer stage where I cut up some of my mum's vintage dresses for my She-ra doll collection! - much to her horror and mine now! I also wanted to be a Biologist for a while but came back to Art and Design as it was always my passion.
Q4. What is it about Knitwear that you've loved the most?
I love that it combines colour, texture, pattern and shape all together. It's sculptural and there can be so many varied combinations to each design that it is almost endless. The stitch design process is my favourite part - it can be quite technical, mathematical and challenging, in a good way! There are so many amazing different yarns to work with which also transforms an idea or pattern into timeless, flattering pieces.
Q5. Do you live and breathe 'knitwear', and if so, how?
Whilst I love summer, I would have to say that winter fashion is my favourite. I love searching for vintage knitwear and patterns all year round online or in Op Shops. I have quite a large swatch and sample collection to date and am always thinking of different stitch and colour combinations.
Q6. How long have you worked in collaboration with Fella Hamilton?
I began our collaboration last June for this winter range and have recently just designed a smaller summer capsule for Spring Summer 2022.
Q7. With the launch of our exclusive brand 'Ella Sanders X Fella Hamilton', how has your knitwear been received by Fella Hamilton customers?
As the range has just hit stores and cooler weather is here now, there's been a great response so far. A current bestseller is the super cosy Cabin Buttoned Cardigan in silver and navy colourways, crafted from a super soft mohair and woollen blend yarn.
Q8. What are the unique qualities in your gorgeous knitwear this season?
The key ingredient to our knitwear is the perfect combination of yarn, colour and stitch design. This season we have sourced a beautiful Australian Merino Wool in beautiful tones and soft textural yarns to add extra depth into the range. We have also focused on creating the right fit for the Fella Hamilton customer, and at the same time adding in new shapes, detailing and stitch designs.
Q9. Can you take us through the process of creating your knitwear garments?
I always begin by sketching out some ideas that I might have ready to go and stored away from an old idea, or something I have recently thought of. I then go to Pinterest and Vogue to look at latest collections overseas and also look at trends etc. I don't like to follow trends too closely so we can offer something more distinctive yet timeless. The next important step is to look at the yarns available - yarn colour, especially the beautiful Australian Merino Wool colours' often inspire an idea or a stitch pattern for a style. I always start with stitch designing then work with the supplier to create knit-downs to assess it's viability.
10. How else are you involved with Fella Hamilton?
I am also involved in the inhouse and on-location shoots, as well as styling and assisting for both Online and Catalogues with the lovely team at Fella! A highlight was styling on location in Mornington working on the beautiful Fella Hamilton Autumn Winter 2022 - knitwear, clothing and accessories campaign.
Q11. As a mother of two, how do your children respond to you as a working mum?
I have always worked and looking back not quite sure how I did it when they were babies! They have always been used to me working and love helping me with the design process such as choosing yarn colours or colouring in my sketches. My son defiantly shares my love of Op Shops and loves vintage books, toys and clothing! This winter I will be teaching them how to hand knit as they are really keen to learn.
Q12. With Mother's Day approaching, how will you be spending your special day?
My ideal day would be to go down to our beach for a swim (I am aiming to swim all year round in the bay!). Then go for a walk with my husband, two kids and Walter the dog, to our local cafe for my daily chai latte and a late yummy breakfast.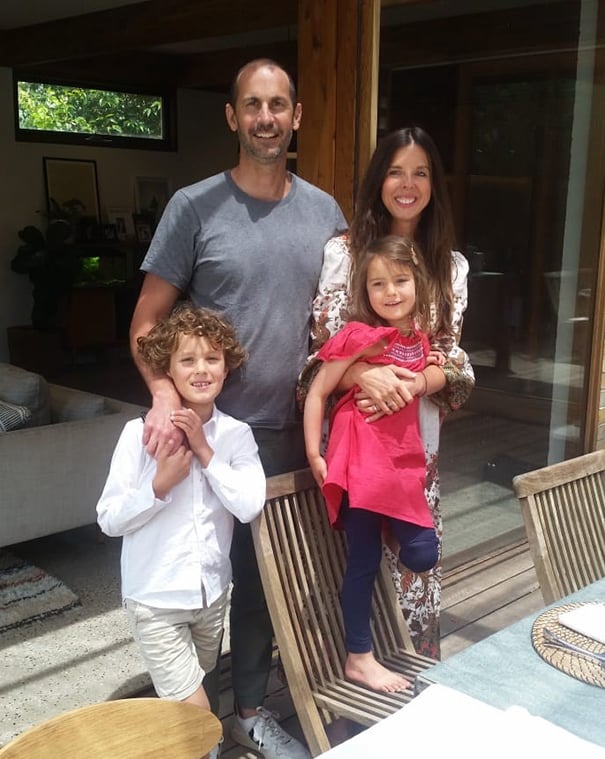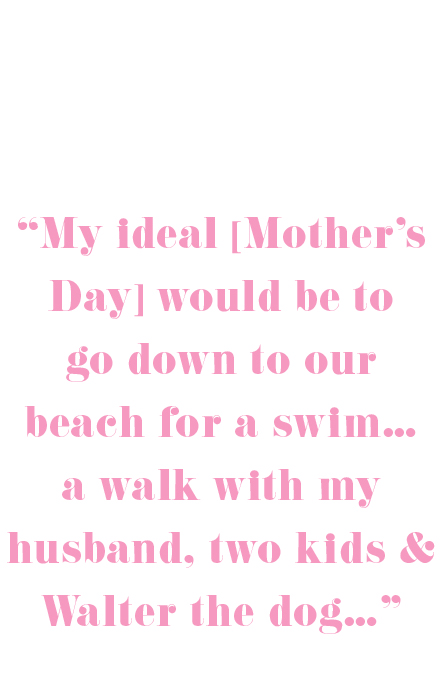 See Our Ella Sanders Collection
Back to News