OUR GLENELG STORE HAS MOVED | NEW LOCATION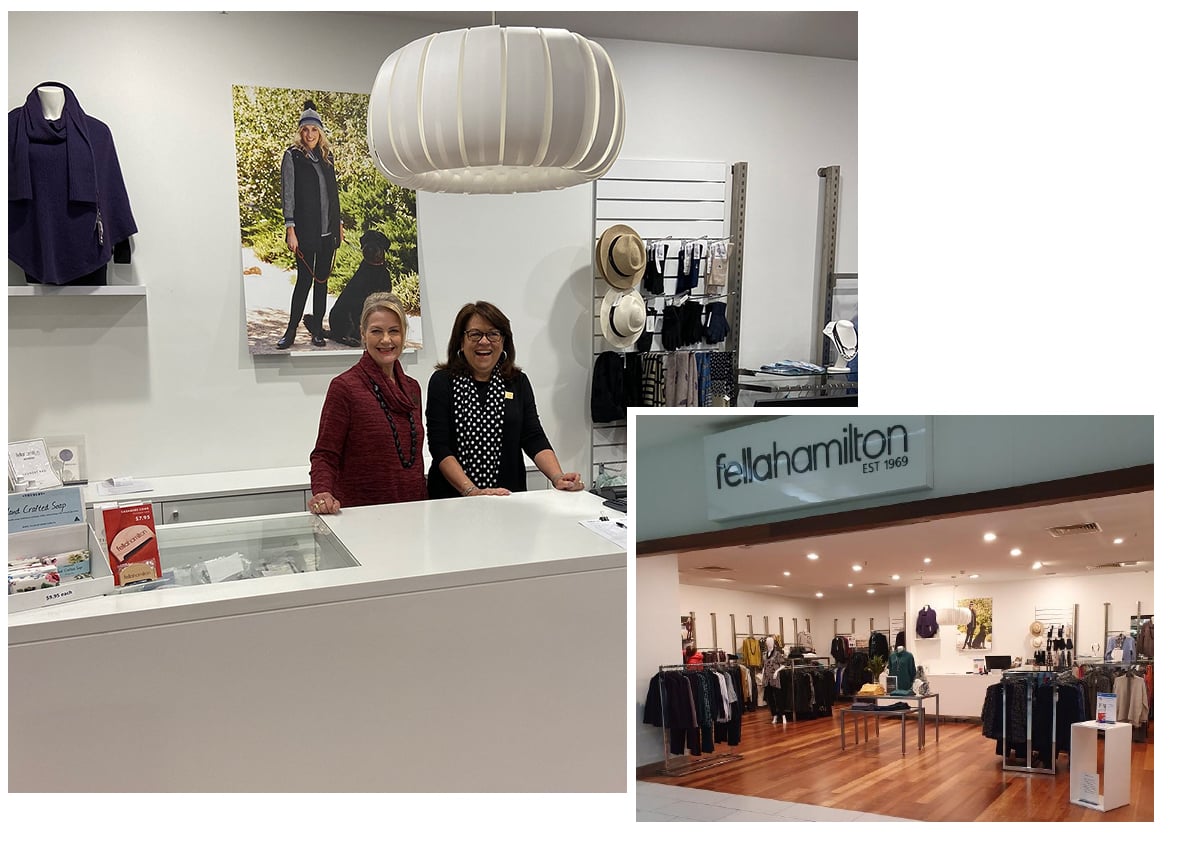 OUR LOVELY STAFF RONDA AND ANEED IN THE NEW GLENELG STORE
After operating in Jetty Road for a period, we made the decision to relocate our Glenelg store. Providing a fresh, new shopping experience, this store is a much larger space offering customers easier parking and convenience within Bayside Village. The new expansive store will enable us to showcase the entirety of our iconic Fella Hamilton range, including Hedrena garments, to our customers.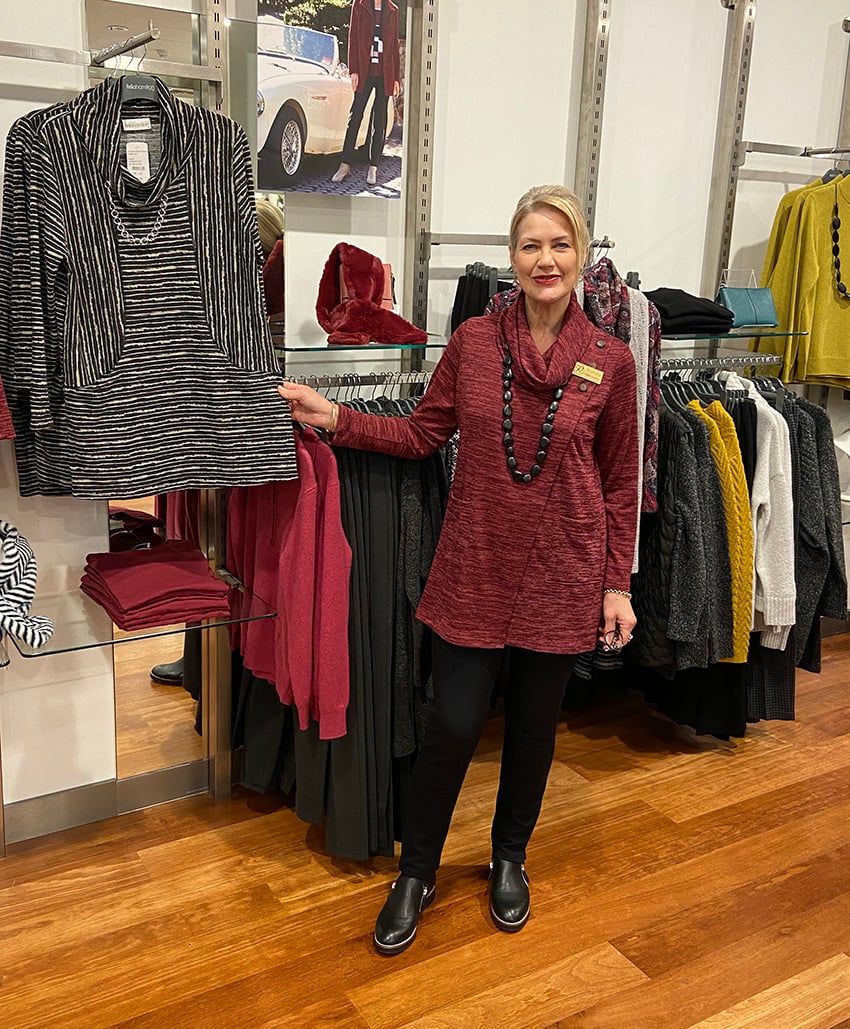 OUR GLENELG STORE MANAGER RONDA



Q1.WHEN DID THE NEW GLENELG STORE OPEN?
Our new store opened on Thursday 3rd June 2021.
Q2.WHERE WAS THE OLD GLENELG STORE?
Our old store was located on Jetty Rd towards the beach end.
Q3.WHY DID THE OLD GLENELG STORE CLOSE?
We closed the old store because it was a much smaller premises and was exposed to the weather. Our customers found that finding a park nearby was a challenge.
Q4.HOW LONG WAS THE OLD GLENELG STORE OPEN FOR?
Our old store was open for around 2.5 years from November 2018 to June 2021.
Q5.HOW LONG HAVE YOU BEEN WORKING FOR FELLA HAMILTON?... HAS THIS BEEN AT THE GLENELG STORE THE WHOLE TIME?
I have been working as the Store Manager at Glenelg right from the beginning when it opened in November 2018.


Q6.WHAT IS GREAT ABOUT THIS NEW STORE?
The new store is much larger and has high visibility in a busy shopping centre opposite Woolworths. It is much easier for us now to showcase our beautiful range of clothing. The reserve in our back room is also huge which allows us to store many more styles for our customers.


Q7.HAVE YOU ENJOYED THE PROCESS OF OPENING UP A NEW STORE? LET US IN ON THE HIGHLIGHTS.
Opening up a new store is always exciting and being the second time round at Glenelg we found it ran smoothly. We had a very professional team of builders/shop fitters handling the whole process from start to finish. They kept us informed of every step from the start and sent us an itinerary on the work schedule. On the moving day the plan all fell into place.


Q8.WHAT HAVE BEEN THE CHALLENGES?... LET US IN ON THE LOWS.
The challenges were the hard work of packing up and saying goodbye to our old store and all the lovely memories.


Q9.WHAT WOULD YOU LIKE TO ACHIEVE IN THIS NEW STORE?
We are hoping to continue to reach out to a larger cross section of shoppers and continue to grow our lovely community and customers. We hope to be able to hold some in-store fashion parades at the start of each season, which will work well, as the store has a much larger floor space.


Q10.HOW HAVE YOUR CUSTOMERS RESPONDED TO THE NEW STORE OPENING?
The response has been extremely positive. Customers are loving the openness of the new store and being able to easily view the full range. They comment on how beautiful the store looks and how much more convenient it is for them, with increased parking and greater accessibility during all types of weather.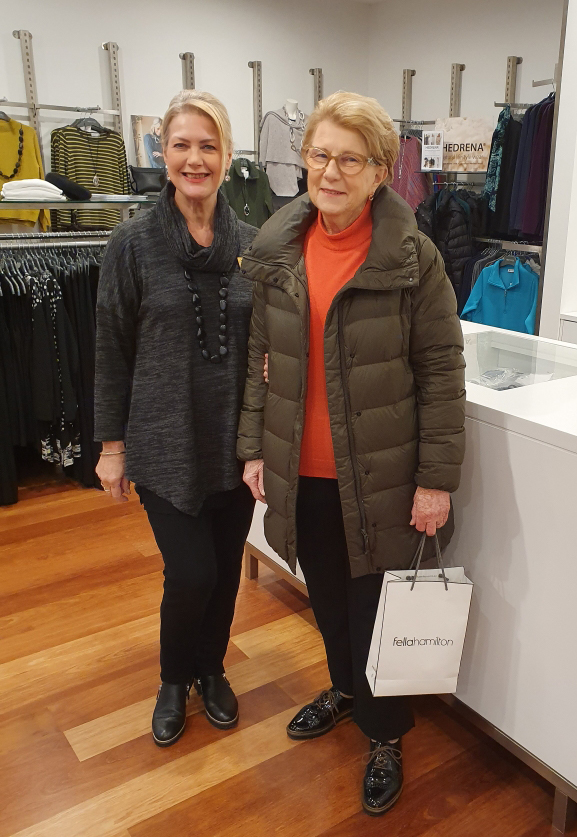 A VISIT FROM CUSTOMER PAM IN OUR NEW STORE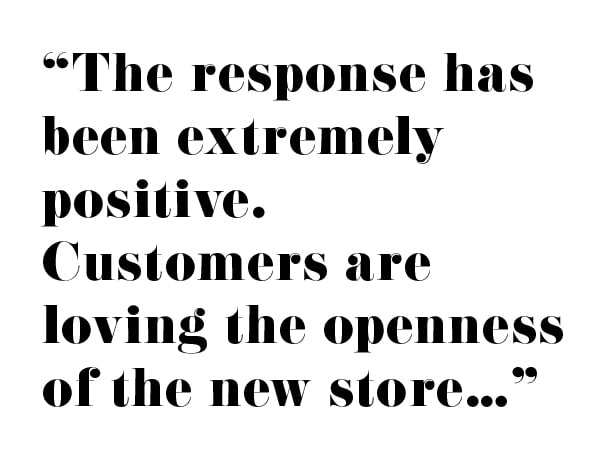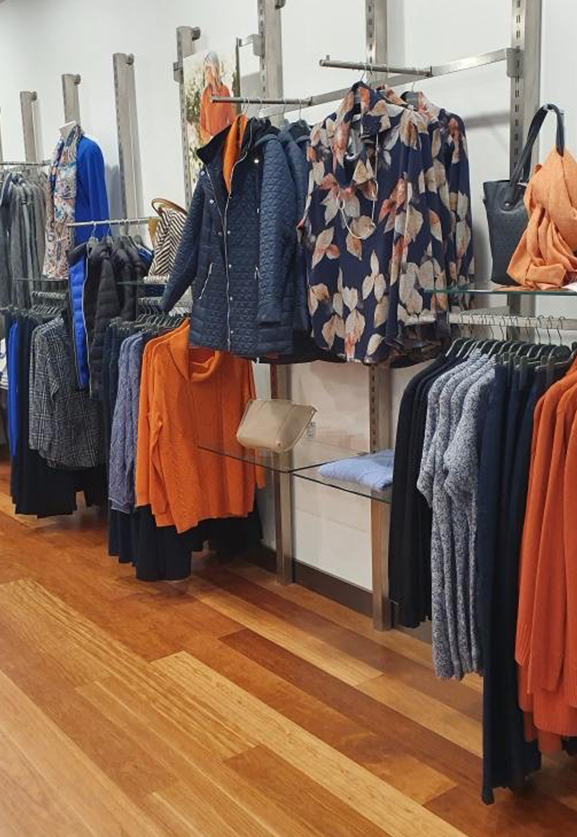 OUR NEW GLENELG STORE OPEN
SHOP RONDA'S FAVOURITES HERE
Back to News