STYLING WITH JUDE | BERWICK STORE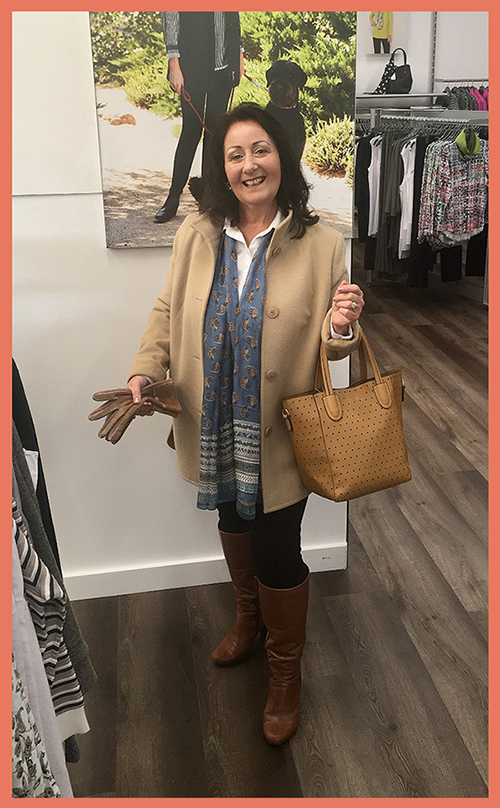 ALL STYLED UP WITH JUDE, OUR BERWICK STORE MANAGER


Q1. How long have you been working at Fella Hamilton and where are you based?
My Fella Hamilton journey started in October 2012, managing the Berwick store. I am very excited to celebrate my 9th year with Fella Hamilton this October.
Q2. What is your role at Fella Hamilton, and has it always included being a stylist?
I am the Berwick's Store Manager. Styling our customers has always been a part of everyday customer service, however it has only been in recent years that I started to do personal styling sessions.
Q3. What do you enjoy most about your role at Fella Hamilton?
The freedom of being the manager is to be able to put forward creative ideas and action them. This includes Fashion Shows at the Berwick store as well as out in the Berwick community.
Q4. How do Fella Hamilton Styling Sessions work?
All Styling Sessions are free and are normally booked for 1 hour. Ladies can call their local store or just come in to book a time that is suitable for them. Styling Sessions are a one-on-one experience, however, we can cater for different sessions such as a mother and daughter experience or a friend plus one.
The Styling Sessions are in a very relaxed atmosphere - it is very important to spend quality time with our customers to find out what makes them feel comfortable. Fabrics and style pieces are very important to complete the perfect season wardrobe.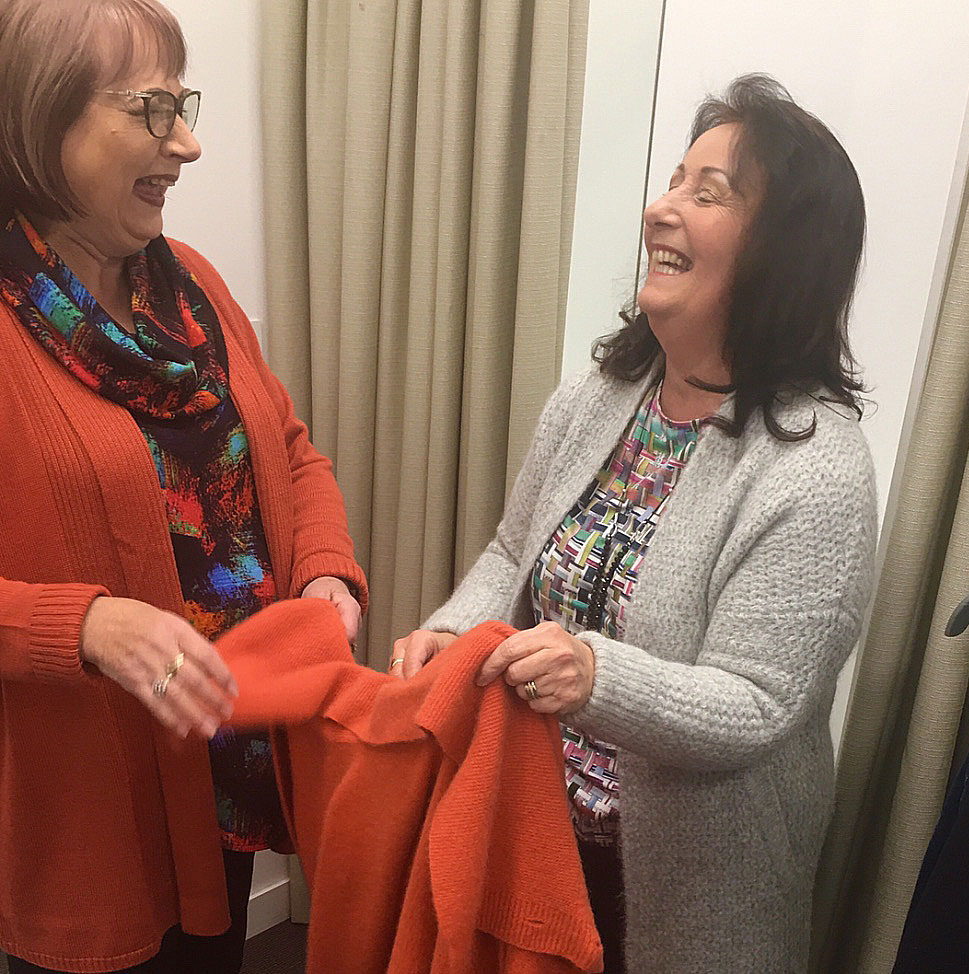 KAAREN, A FELLA HAMILTON CUSTOMER FOR 23 YEARS, & JUDE AT A STYLING SESSION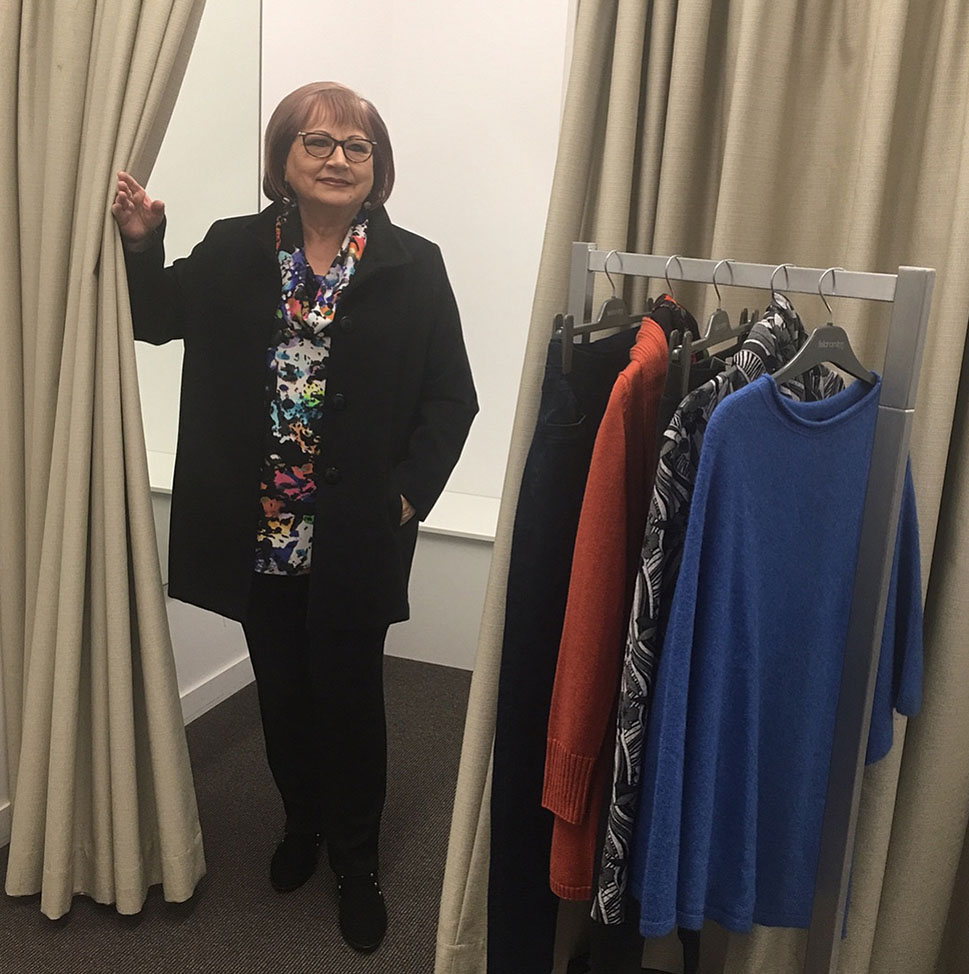 KAAREN TRYING ON SOME OF THE LATEST STYLES INSTORE AT FELLA HAMILTON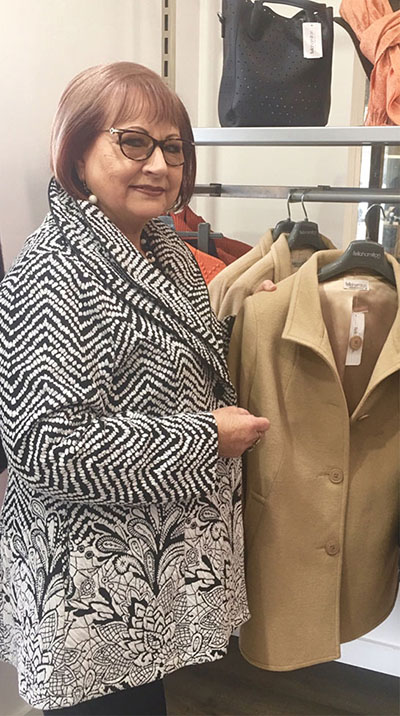 OUR LATEST STYLING SESSION WITH CUSTOMER KAAREN


Q5. How often would you run a Styling Session?
Our Berwick store can have up to 3 or more styling sessions a week with either myself or my staff.
Our latest styling session was with customer Kaaren (pictured left), who has been a Fella Hamilton shopper for 23 years. Our session was immensely enjoyed by both of us.
Q6. Are there any styling challenges that you and your team face?
Most of the ladies that come in for the Styling Sessions are excited, open minded, ready to share their body concerns, and share their lifestyle to get the correct items for their new season wardrobe. And then some ladies come to the Styling Session a little nervous, feeling vulnerable and don't really feel comfortable in their own style of clothing.
Either way, we are nurturing and understanding that personal connection must happen for the lady to feel connected to our team. Once the lady is more comfortable, she starts to feel more confident and the styling happens naturally.



7. What are the most enjoyable aspects of running stylish sessions for your customers?
The woman's connection is very powerful, and our Styling Sessions not only provide my customers with a confident new season wardrobe but the customer has enjoyed an exciting and uplifting experience. As women, we always have laughter and giggles provided not to mention a cup of tea with biscuits. The most rewarding feeling however is seeing the smile of confidence on my ladies' faces.


Q8. As a stylist, do you have any influencers that you draw inspiration from?
I have always admired fashion consultant Gok Wan. Gok Wan is warm and leads with the heart. Also, recently I have been following a lady called Margaret Manning, the founder of Sixty and Me. Margaret is all about helping women's needs in every aspect of her life.


Q9. What fashion tips would you give women who are searching for a new or updated personal style?
Keep it simple is number one!
Invest in timeless pieces - a pair of jeans that fit perfectly, a classic tailored jacket, a good quality tee shirt and the classic little black dress. It is very important that the hem and cuff levels of your jeans, jacket, tees and dress are correct to your body shape.


Q10. Are there any secrets to looking great that you'd like to share for women over 50?
The honest answer to this question is - do everything in moderation, life is a balance for every woman. Secrets to looking great always start with wellness, that is, a well-balanced diet, loads of water, exercise and plenty of sleep.
You will always look your best in your own style of clothing, clothes that brings out the best in you. And of course, nothing beats a gorgeous smile!

Back to News