THANKS TO YOU | OUR DONATION TO THE DOHERTY INSTITUTE

Fella Hamilton is committed to contributing every year for a cause that supports the wellbeing of Australians, and this year thanks to the help of our wonderful customers, we are now able to donate again.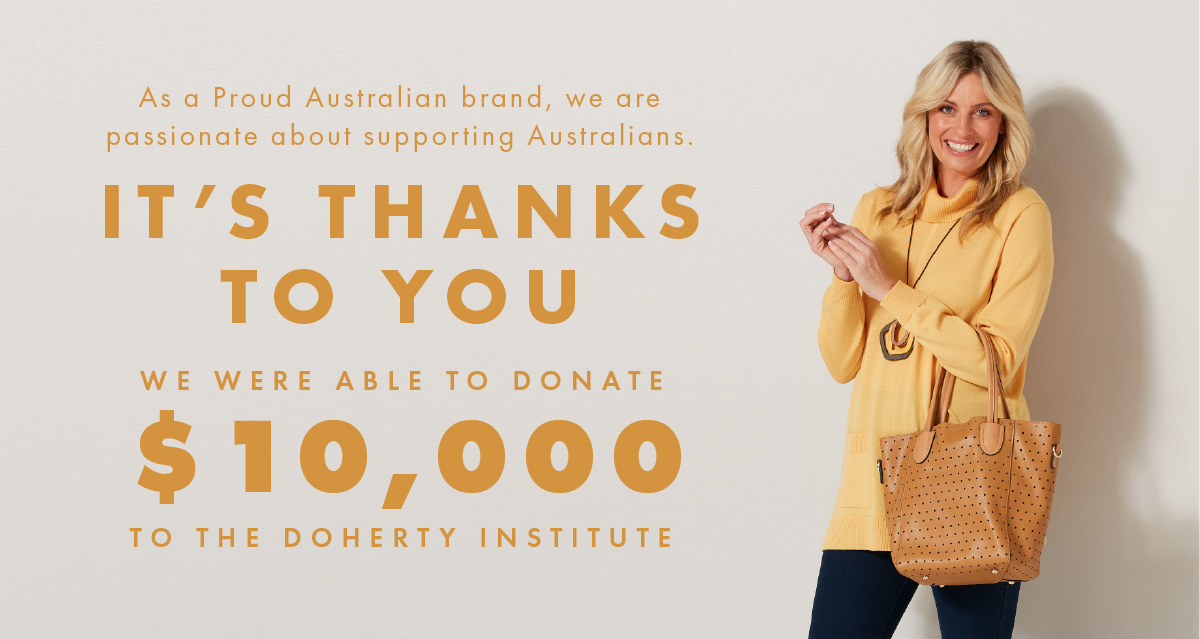 The Doherty Institute has been at the forefront of the global response to COVID-19 and works on all aspects of infection and immunity through research, education and public health. Their mission is to improve health globally through discovery research and the prevention, treatment and cure of infectious diseases.
We thought that our customers would like to know more about the important work that the institute is undertaking in regards to infection and immunity research, and so we've compiled some interesting links here for further reading or listening:
ARTICLE: UNDERSTANDING THE IMMUNE RESPONSE IN COVID-19 RECOVERY
We found this article interesting as it discusses how researchers have found that antibodies in people who have recovered from COVID-19 could contribute to protection from re-infection. For this article and more, click on 'News' here:



SETTING IT STRAIGHT: A NEWS AND EVENTS WEEKLY COLUMN
Nobel Laureate Professor Peter Doherty explores all things infection and immunity in a weekly column, Setting it Straight, exclusive to the Doherty Institute website. Click on 'Setting it Straight' to start reading:



PODCAST: INFECTION AND IMMUNITY - EVIDENCE EXPLAINED
The Doherty Institute talks to their experts and collaborators each fortnight to discuss the latest scientific and public health evidence around the pandemic. Click on 'Podcast' here to start listening:


Back to News